Allied Health graduation 2015: By the numbers
Congratulations, Baylor College of Medicine Allied Health class of 2015!
The graduation ceremony was held Saturday, Dec. 5 in the Grand Hall at the Lancaster Center.
Adrianne Haslet, a competitive ballroom dancer who lost her lower left leg in the Boston Marathon bombing, served as commencement speaker.
The class of 2015 is the first group of students to graduate from the Orthotics and Prosthetics Program, which was established at Baylor in 2013.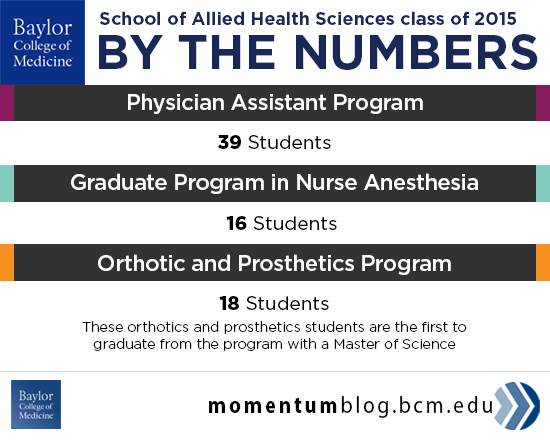 Additional Resources
Read more about Haslet's visit to Baylor and tour of the orthotics and prosethics labs.
Video: Haslet discusses the important of orthotics and prosthetics education.
–By Audrey M. Marks and Andy Phifer