Super stimulation makes master regulators into cancer cell killers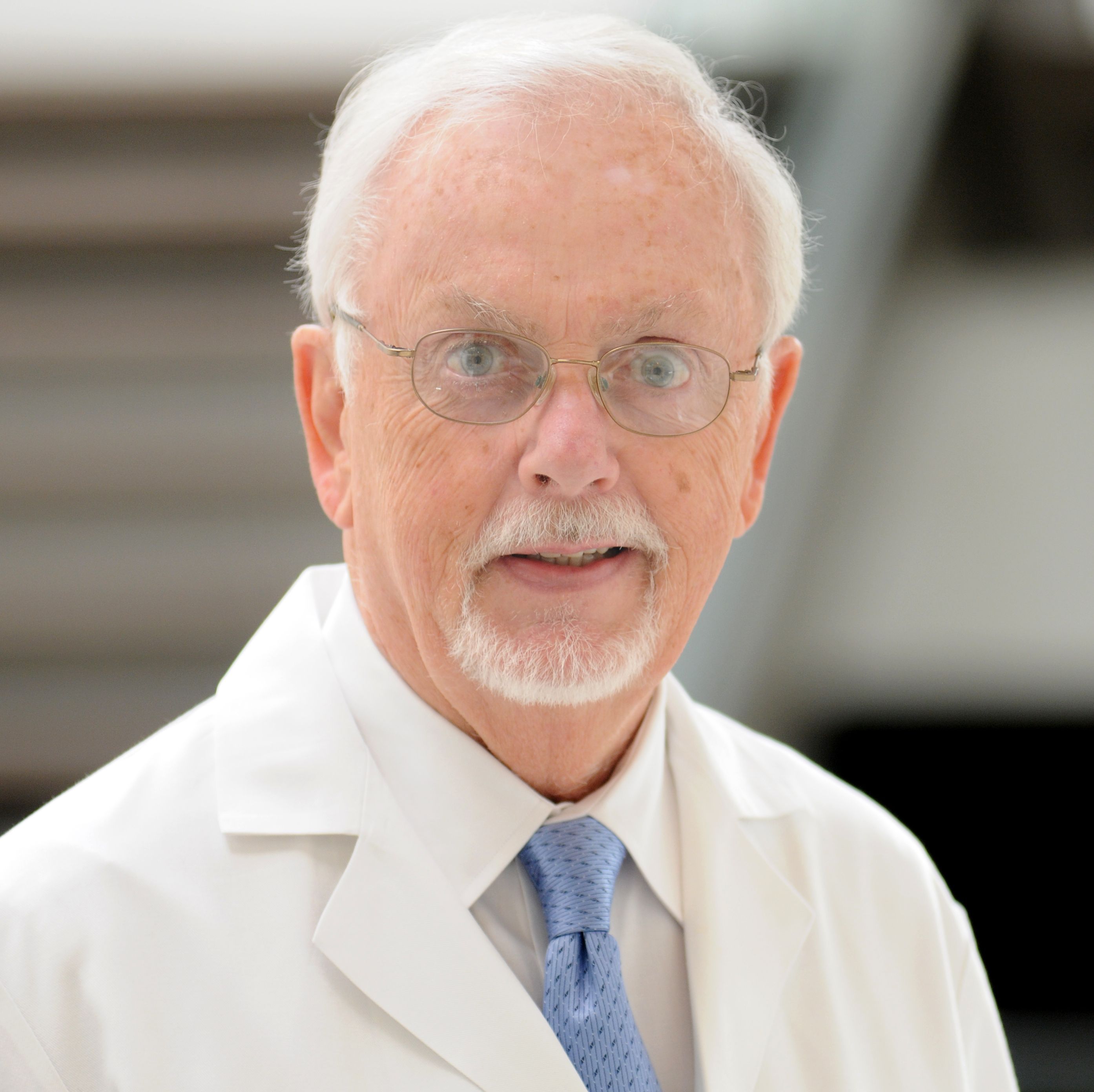 By Ruth SoRelle, M.P.H.
Dr. Bert O'Malley, chair of molecular and cellular biology at Baylor College of Medicine, found the first steroid receptor coactivator, and as he continued to work with this powerful group of cellular proteins, he realized that they could have a potent effect on cancer.
In a recent publication in the journal  Cancer Cell, O'Malley and his colleagues noted that too much of a bad thing could have a positive effect – especially when there is too much of a master cell regulator and a small molecule that can make it a cancer fighter.  O'Malley is also a member of the Dan L. Duncan Cancer Center, a National Cancer Institute-Designated Comprehensive Cancer Center.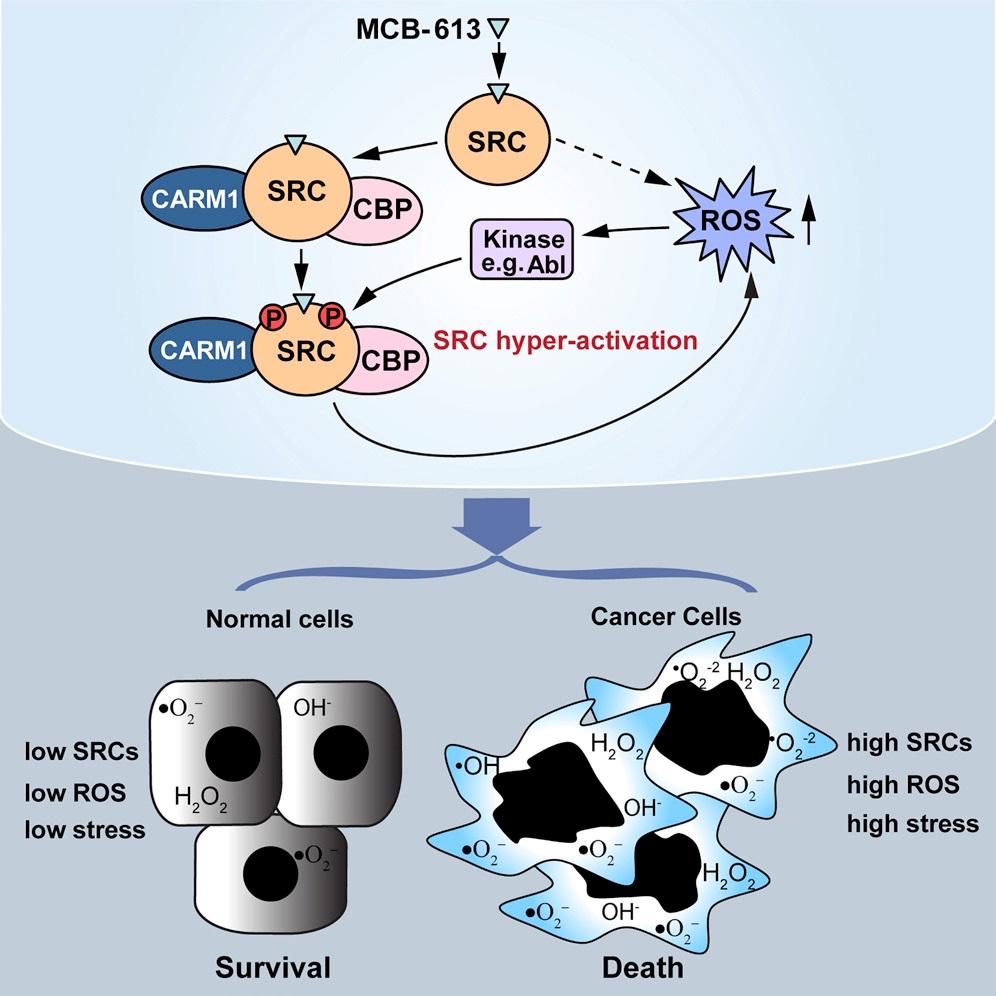 Small molecule
In this case, a small molecule stimulator called MCB-613, identified by high throughput screening, super-stimulates the transcriptional activity of steroid receptor coactivators (SRC-1, SRC-2 and SRC-3) and may provide an effective strategy for killing cancer cells.
"This is the first time a drug of this kind has been tested against cancer successfully," said O'Malley. The study is novel because the drug or small molecule MCB-613 stimulates steroid receptor coactivators (SRCs), which act as an oncogenes or cancer-promoting proteins.
Stimulates oncogene, promotes therapy
"No prior drug has been developed or proposed that actually stimulates an oncogene to promote therapy," he said. "We felt this was possible because the SRCs or the oncogenes targeted were powerful activators of transcription. We knew that a cancer cell uses these coactivators, but too much stimulation can cause the death of cancer cells in culture. It is a novel approach."
(Transcription involves copying a particular segment of DNA into messenger RNA, starting the process of gene expression.)
These steroid receptor coactivators are master regulators of cells, and in some instances, they are believed to stimulate cancer. In this case, however, the small molecule super-stimulates the transcriptional activity of coactivators, increasing the master regulators' interaction with other coactivators and inducing stress in the endoplasmic reticulum.
Prototype
"Our prototype drug works in multiple types of cancers and encourages us that this could be a unique addition to the cancer drug armamentarium," said O'Malley.
In the laboratory, they found that MCB-613 selectively targets cancer cells, leaving normal cells unharmed. It was also effective against a number of cancer cells in vitro – breast, prostate, lung and liver. They also found that the drug was effective in live animals, using a mouse model of human breast cancer. Tumors in the mice received injections of the drug three times a week and were compared to similar mice who received a non-active drug called a placebo. MCB-613 stalled growth of the tumors in the treatment group compared to the mice that received no treatment.
Future screen
In the future, O'Malley and his colleagues plan to screen for even better drugs of this kind that they can take to the clinic.
"We hope that they will have no patient toxicity," he said.
Others who took part in this work include Lei Wang, Yang Yu, Dar-Chone Chow, Fei Yan, Fabio Stossi, Michael A. Mancini, Timothy Palzkill, Lan Liao, Suoling Zhou, Jianming Xu and David M. Lonard, all of Baylor; and Chih-Chao Hsu of the University of Texas MD Anderson Cancer Center in Houston.
Funding for this work came from the Susan G. Komen Foundation (Grant PG12221410), the Prostate Cancer Foundation, the Clayton Foundation and the Dunn Foundation, the U.S. Department of Defense Breast Cancer Research Program (Grant BC120894), the Cancer Prevention and Research Institute of Texas (Grants RP100348, RP120732 and RP101251), and from the National Institutes of Health (Grant DK059820 to BWO); (Grant HD076596 to DML) and (CA112403 to JX). High throughput screening was supported through the National Institutes of Health Molecular Libraries Program.