Remembering Katrina: Our time shared with Tulane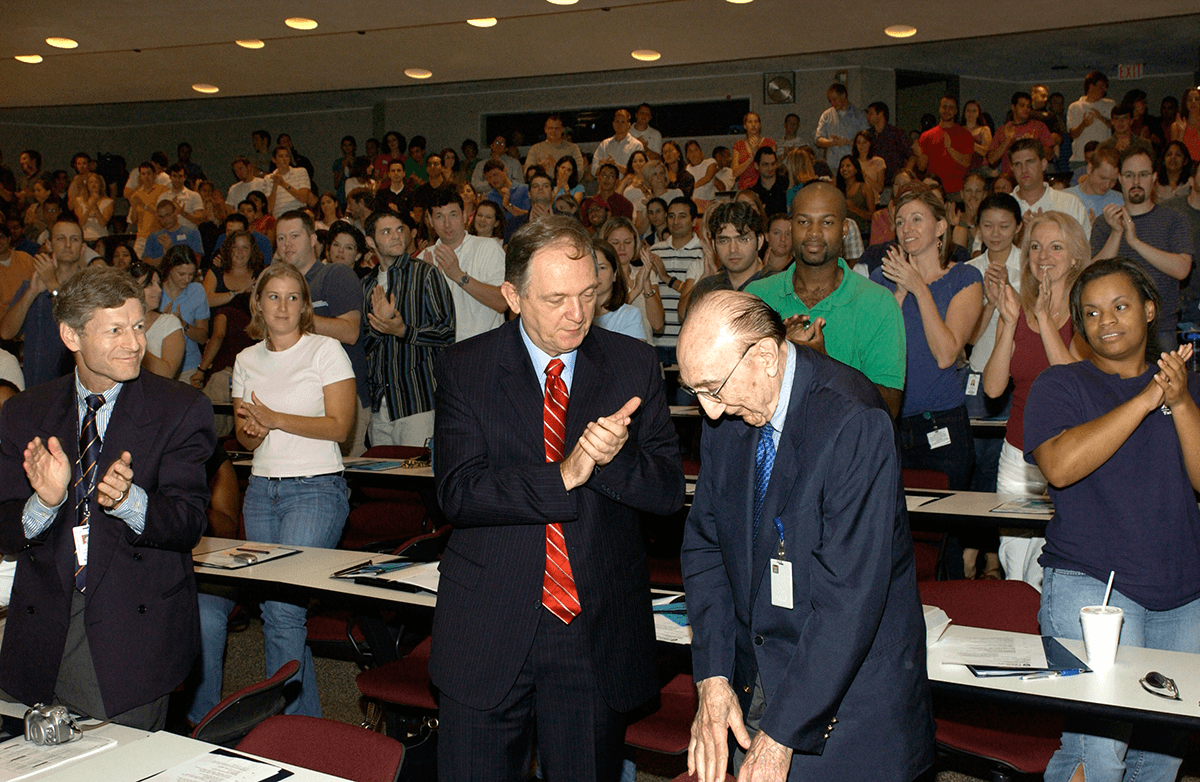 Katrina – for most people the name evokes images of immense flooding in New Orleans and evacuees desperately seeking help in Houston at the Astrodome.  For me, it brings the image of what happened next…. the move of the Tulane University School of Medicine to Houston assuring that all of their students completed their academic year on time. 

To do that, it took the Baylor College of Medicine Community coming together to offer not only education space, but also opening their homes to give the Tulane faculty, students and residents a temporary place to live. 
The first- and second-year Tulane medical students were based on the Cullen Campus with education programs provided by both Tulane and Baylor faculty.  The third- and fourth-year medical students and residents were shared by Baylor, UTHealth, UTMB and Texas A&M HSC. 
This was truly a time when the Houston-area medical education community embraced our Louisiana neighbors. 
During that year, we had Mardi Gras beads for any and all celebrations, a double Match Day at Baylor for fourth-year students from both schools and the creation of new friendships that continue 10 years later.  This was  Baylor College of Medicine at its best and forever bonded us to a sister medical school. 
A gift from the Tulane fourth-year students hangs in the B hallway of the Cullen Campus.  It is a photo taken by a student and signed by the class with an inscription from a Winnie the Pooh story that the students believed best described their feelings for Baylor College of Medicine. It reads:
Christopher Robin had a question to ask, and he was wondering how to ask it.  "Well," he said at last, "it's a very nice house, and if your own house is blown down, you must go somewhere else mustn't you, Piglet?  What would you do, if your house was blown down?"  Before Piglet could think, Pooh answered for him "He'd come and live with me," said Pooh, "wouldn't you?"  Piglet squeezed his paw.  "Thank you , Pooh," he said, " I should love to."
It was a magical nine months for both schools. 
–By Claire Bassett, vice president of Communications and Community Outreach