Throwback Thursday: Cutting Corners
Sometimes, when a job is hard, people think of little shortcuts to make things easier.
In this 1963 photo from the Aesculapian Yearbook, courtesy of the Baylor College of Medicine Archives, the yearbook staff uses the captions to make jokes on the subject of working less.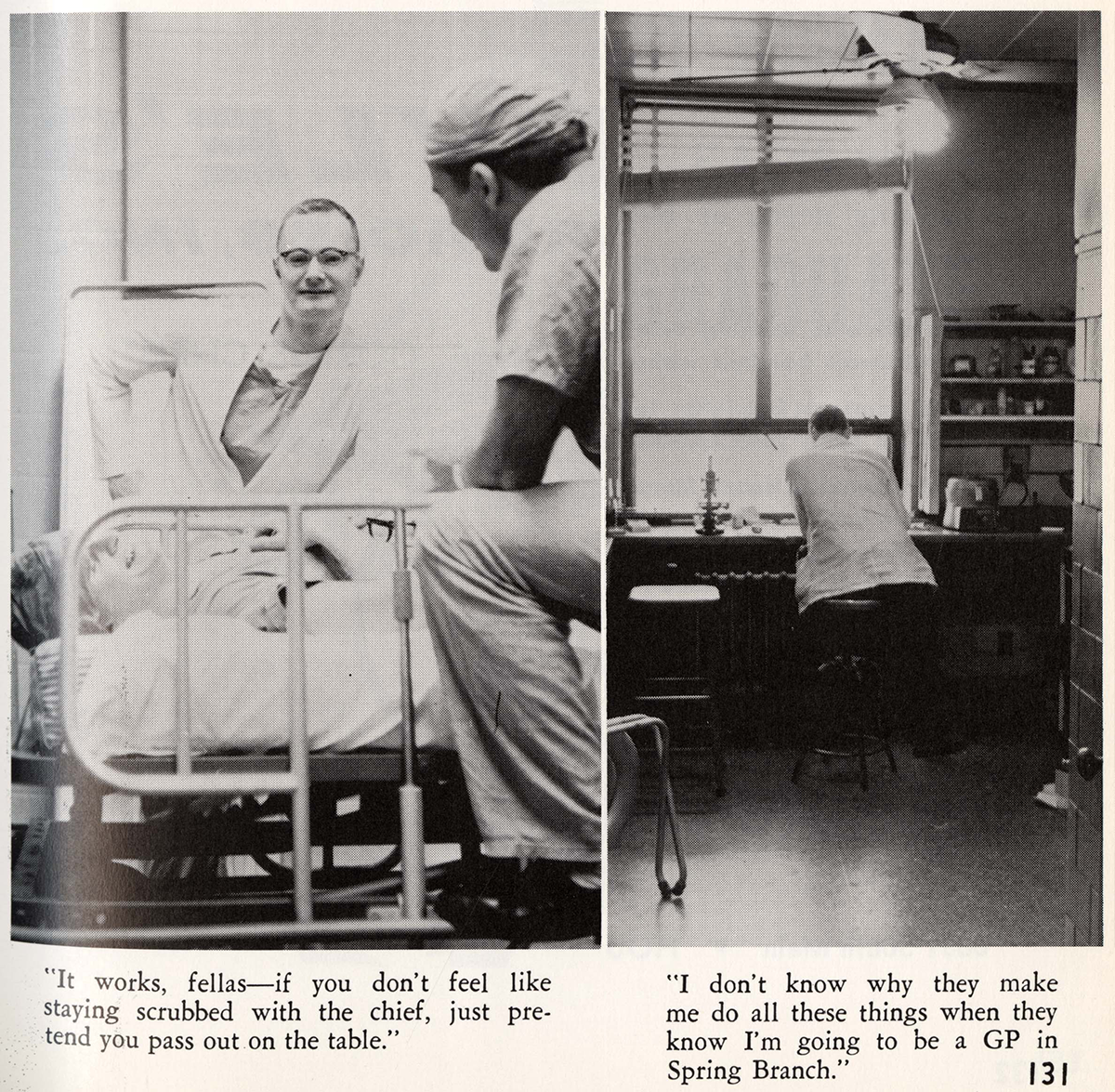 Rest assured, our new students aren't finding ways to cut corners in their education.
By Andy Phifer