Electronic algorithms help "find" patients lost in the system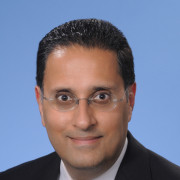 By Julia Parsons
In an era when increasing pressures to increase clinical productivity can create data overload and when time is limited, sometimes the critical issue of telling patients about  an abnormal test can fall through the cracks.
Researchers at Baylor College of Medicine and the Michael E. DeBakey Veterans Affairs Medical Center's Center for Innovations in Quality, Effectiveness and Safety have created electronic triggers to identify patients experiencing these delays, using abnormal lung images as an example. The full study can be found in the journal Radiology.
"Failure to follow up with patients who have abnormal imaging results remains a common problem," said Dr. Hardeep Singh, associate professor of medicine – health services research at Baylor and staff physician at the DeBakey Veterans Affairs Medical Center. "Our team developed and tested a computerized trigger algorithm to scan all electronic medical records at a health care facility to find patients who had a chest X-ray or CT scan suspicious for lung cancer, but who did not have any follow-up within 30 days."
Multifactorial problems
Heavy workloads, information overload, time pressures, diffusion of follow-up responsibility, and lack of robust test result tracking systems all can contribute to these delays, he said. Previous work by these investigators revealed that approximately 9 percent of patients with abnormal radiologic findings that could indicate the presence of cancer did not receive timely follow-up, defined as within 30 days.
"At the time of our research, there were no human- or technology-based solutions to efficiently identify these delays," said Dr. Daniel Murphy, lead author on this study and instructor at Baylor. "Our trigger algorithms can act as a safety net to detect patients who are at risk for delays and alert designated medical personnel of this risk."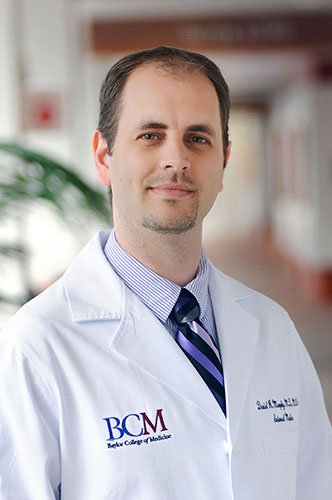 Set of criteria
The research team created a set of criteria that would flag when a patient was experiencing a delay in receiving the results of imaging test. These criteria were programmed into an algorithm and then applied to a large database from 2009 of patients who had abnormal chest imaging results.
Using this algorithm, the researchers found 131 patients whose criteria made them at higher risk for a delay in care. Chart reviews confirmed that 75 of these patients truly needed action but had not received it within the 30-day period.
"Although this trigger was developed and tested on retrospective data, we are testing the use of this algorithm in real-time, thus alerting clinicians earlier to possible delays in diagnostic evaluation," Singh said.
Others who took part in this research include: Eric J. Thomas, The University of Texas Houston Medical School and Ashley N.D. Meyer, Baylor College of Medicine and Michael E. DeBakey Veterans Affairs Medical Center.
Funding for this work came from Agency for Healthcare Research and Quality (Grant #1R18HS017820) and supported in part by the Houston Veterans Affairs HSR&D Center for
Innovations in Quality, Effectiveness and Safety (Grant CIN 13-413). Singh's work was supported by the Veterans Affairs Health Services Research and Development Service (CRE 12-033; PresidentialEarly Career Award for Scientists and Engineers USA 14-274), and Veterans Affairs National Center for Patient Safety.