Pinpointing novel ways to inhibit cancer growth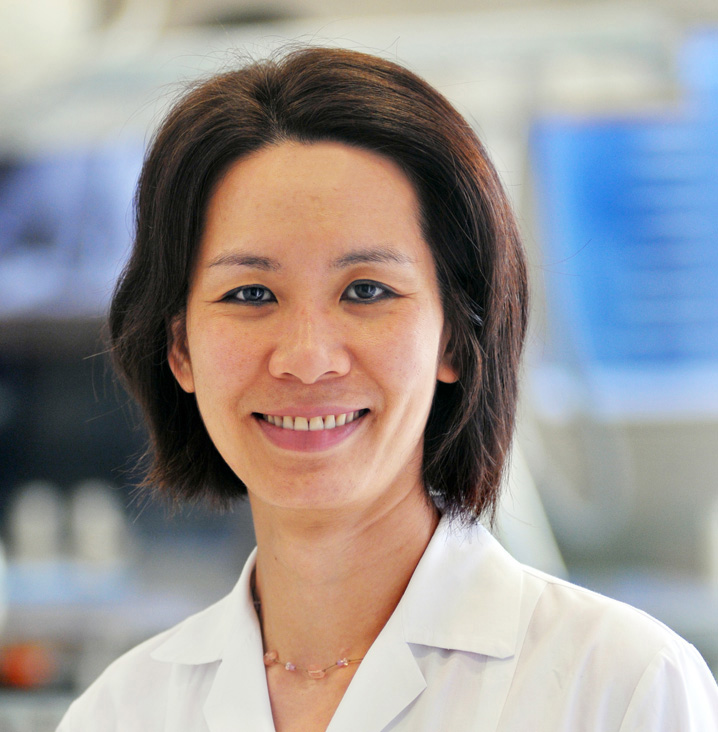 (Best viewed in Chrome,Firefox and Safari)
By Glenna P. Vickers
 Selectively inhibiting the forms of a protein called Akt that promote cancer growth – without affecting forms of the same protein that deter cancer — can lead to more effective targeted cancer therapy, said researchers led by Dr. Thuy Phung, assistant professor of pathology & immunology at Baylor College of Medicine in a report that appears in the journal Cancer Research).  
Akt (serine/threonine-specific protein kinase) consists of three gene members (Akt1, Akt2 and Akt3) also known as Akt isoforms (or proteins that have the similar function as another protein but are encoded by a different gene and may have small differences in sequence), Phung said.
Novel functions
"The current paradigm is that Akt promotes cancer growth," said Phung.  "We have uncovered novel functions of different Akt isoforms in a certain type of tumors called vascular tumors, in which one isoform Akt1 promotes tumor growth, whereas another isoform Akt3 inhibits tumor growth – thus they have opposing functions."
Many chemical inhibitors of this important pathway have been developed – some are currently under investigation in clinical trials.
"Unfortunately, many of these inhibitors inhibit all Akt isoforms," said Phung. "Our research revealed the therapeutic significance of developing selective inhibitors of Akt – that is, they block the Akt isoform that promotes cancer, but spare the isoform that inhibits cancer."
Implications for personalized cancer treatment
This has important implications in personalized cancer therapy targeting tumors driven by this pathway, Phung said.
"In addition to our unique findings with Akt isoforms, our study also provided pre-clinical proof of concept for the therapeutic utility of treating tumors with a novel inhibitor of an enzyme called S6-Kinase that is activated by certain isoforms of Akt," said Phung.
Additional authors include Wa Du; Sriram Ayyaswamy; Rajesh Ramanna-Valmiki; Paul Rodriguez-Waitkus and Ladan Enayati all of Baylor; Qi Xue; Damien Gerald; Sokha Nhek; Carole A. Perruzzi; Sandaruwan Geeganage and Laura E. Benjamin of Eli Lilly and Company; Zeus Antonello; Isabel Acevedo of Beth Israel Deaconess Medical Center in Boston, Mass.; Marcelo L. Hochman of Hemangioma International Treatment Center in Charleston, S.C. and Dina Lev of The University of Texas MD Anderson Cancer Center.
This work was supported in part by the National Institutes of Health (R01 CA106263, K08 HL087008, R03 AR063223 and P01 CA09264401); the American Heart Association (11BGIA5590018); the American Cancer Society (122019-RSG-12-054-01-CSM) and the Baylor Clinical and Translational Research Program.