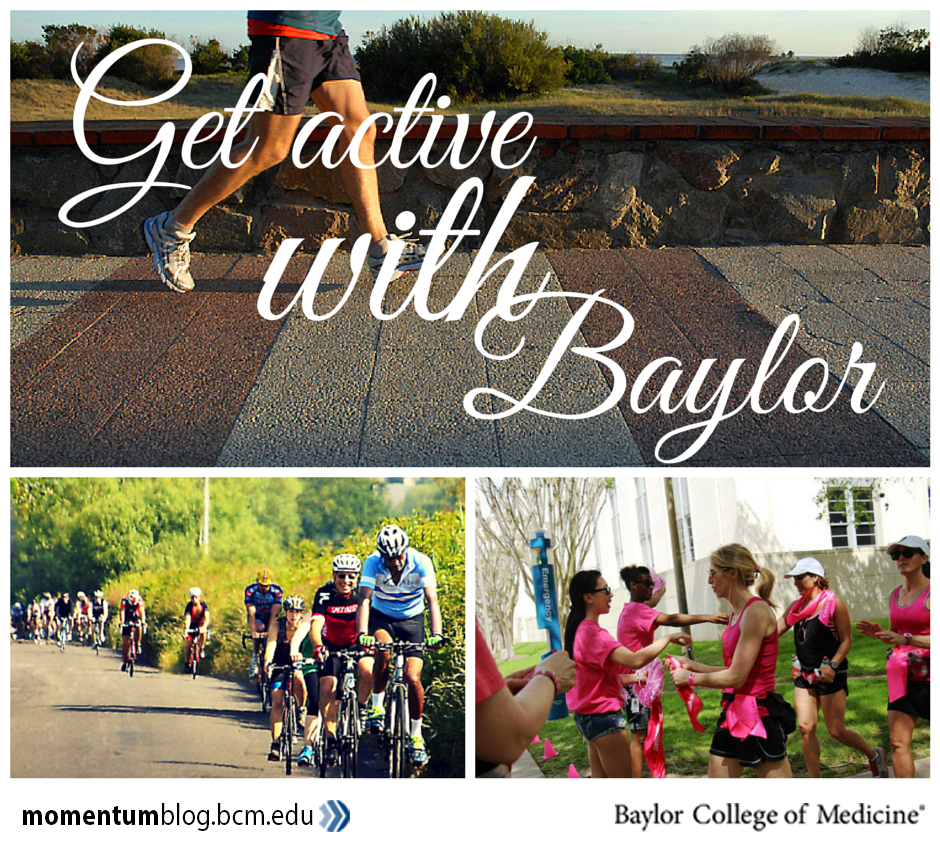 At Baylor College of Medicine, we are committed to the health and well-being of our community through the work we do in all of our mission areas.
As employees of an academic medical center, we also have a unique opportunity to be role models for a healthy lifestyle.
We would like to share some of the many activities in which we participate, and perhaps you will find a favorite as well.
Upcoming events
Ready2Roll Cycling Series – MS 150 Training
Save a Baby Today 5K/10K
Run Houston! Minute Maid Park
BP MS 150
Avon 39 The Walk to End Breast Cancer
Tough Mudder
Making Strides of Houston