Throwback Thursday: Road trip!
Mardi Gras was Tuesday, so for today's Throwback Thursday we're getting out of town and taking a trip to Pat O'Brien's Bar in New Orleans, Louisiana.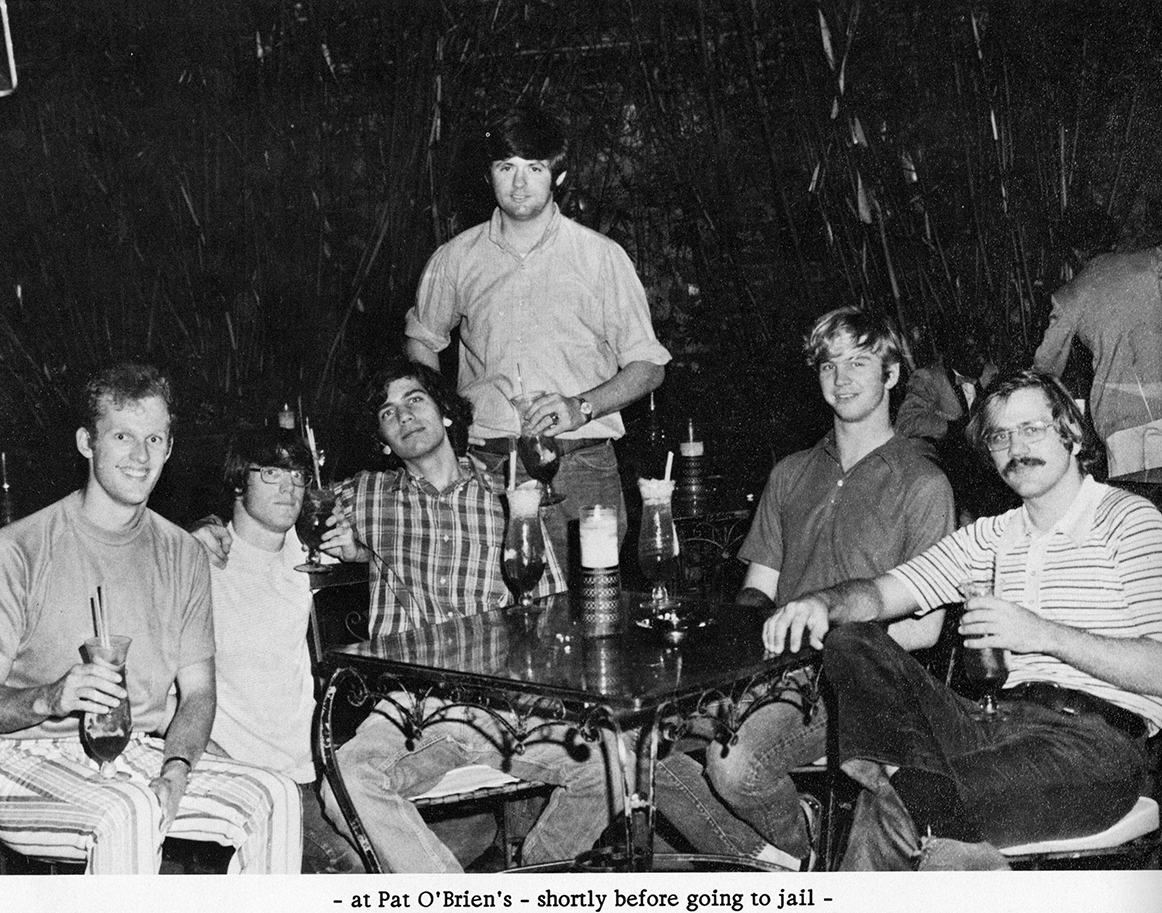 In this photo from the 1973 Aesculapian Yearbook, a group of our students can be seen enjoying the bar's signature drink, the Hurricane. The famously strong drink was invented at Pat O'Brien's in the 1940s and is still served in the now-titular hurricane glasses seen in the picture.
Bonus trivia: Pat O'Brien's started as a speakeasy during Prohibition. The password was "Storm's brewin."
Remember, alcohol should be consumed in moderation.
– By Andy Phifer