Comfort, safety key for pregnant women travelling
Traveling for two this holiday? Our experts offer tips for pregnant women to make their trips comfortable.
Dr. Kelly Hodges, assistant professor of obstetrics and gynecology at Baylor, said the best time for pregnant patients to travel is between 14 and 30 weeks because that is when complications are less likely to occur.
She suggests:
Adhering to industry safety guidelines, including wearing things like seatbelts or life vests.
Be sure to locate a reputable hospital at your destination in the event of an emergency.
Be prepared: Bring snacks and drinks.
See her suggestions for different types of transportation: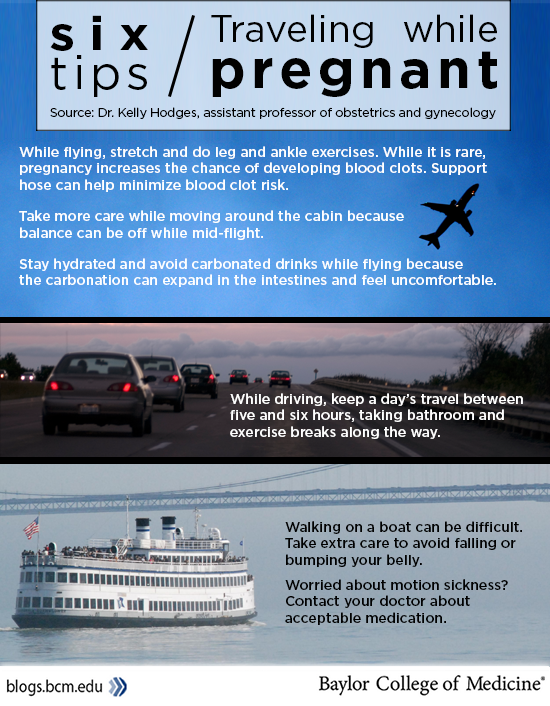 Additional Resources
Pregnancy safety while traveling
Stay safe when you're on the go
Travel plans: Preparation is vital to staying healthy
-By Audrey M. Marks and Andy Phifer