Throwback Thursday: A careful eye
Don't mind the concerned look on his face. He'll get the hang of it.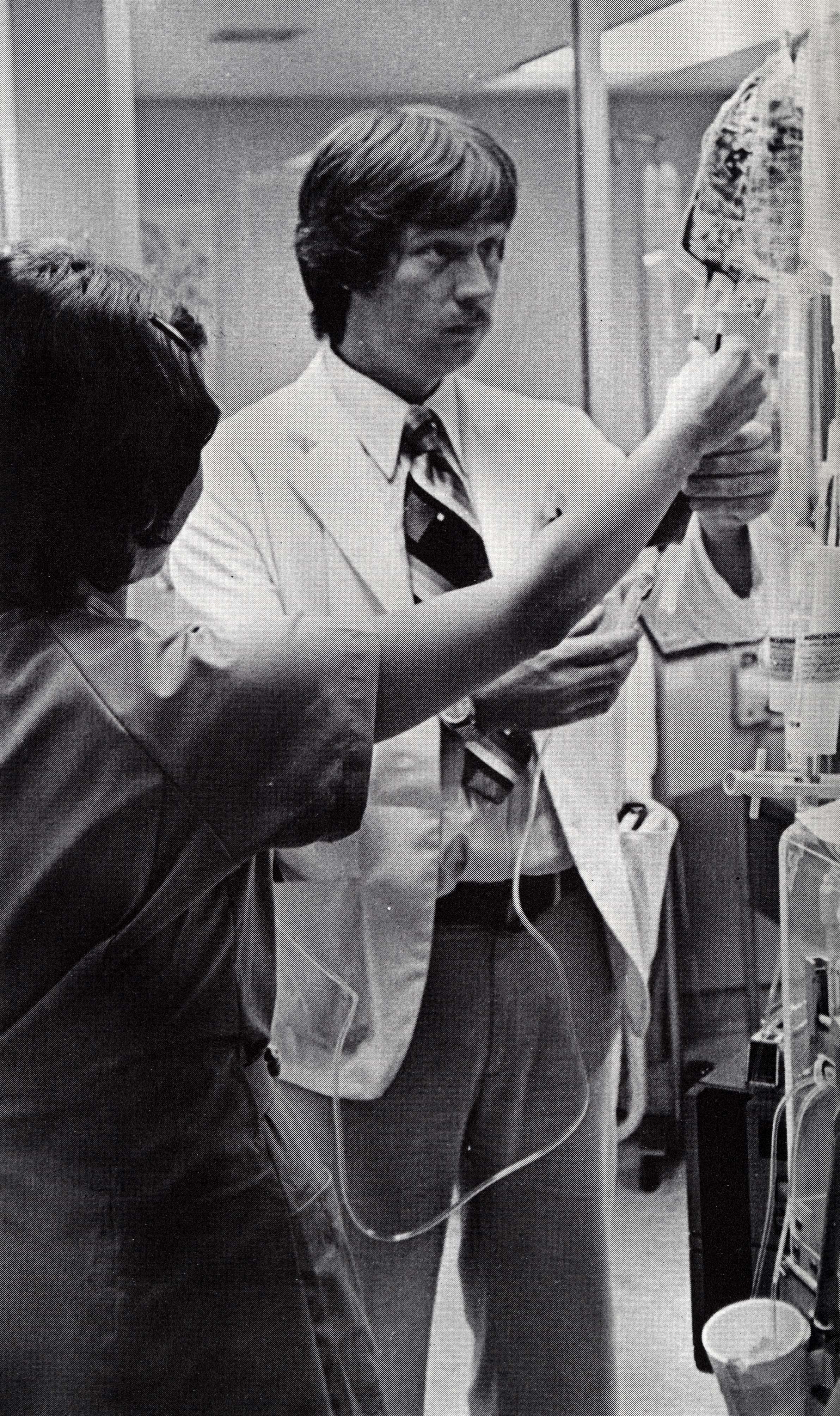 This Throwback Thursday we catch a glimpse of one of our students helping a nurse with an IV drip. The photo, courtesy of the Baylor College of Medicine Archives, originally appeared in the 1976 Aesculapian yearbook.
Recognize the man in the picture? Remember what Baylor was like in the late 70s? Share your experience in the comment section below.
Get a glimpse into student life today at Baylor through Progress Notes, our student blog.