Throwback Thursday: Emergency response
Last week we welcomed our new students to medical school. This week we travel back to 1974.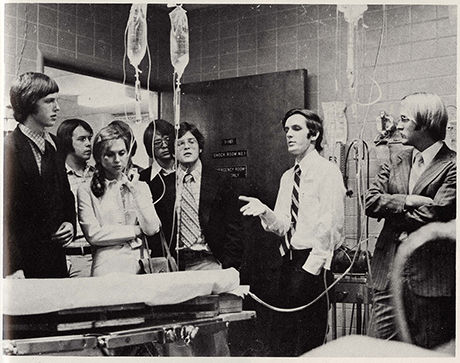 This image, courtesy of Baylor College of Medicine Archives, found in the 1974 Aesculapian yearbook has our students taking a tour of the emergency rooms in one of our affiliate hospitals at the time.
Did you train with Baylor in the 1970s? Share your experience in the comment section below.