Why I choose primary care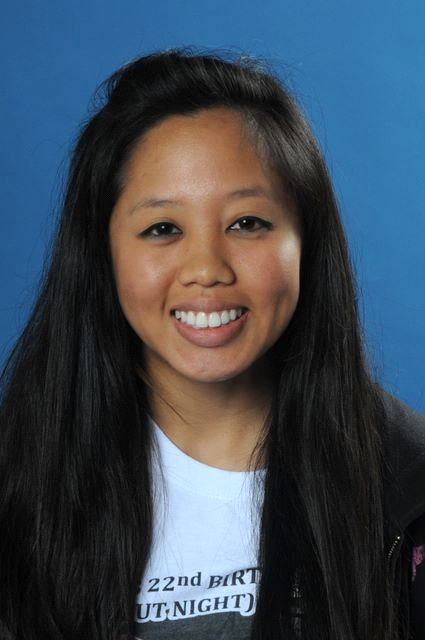 By Myra Wong, MS4
I once took a personality test that said: "You enjoy making to-do lists. Sometimes, at the end of the day, you even add tasks you unexpectedly accomplished, just for the satisfaction of checking them off."
Curiously, this was absolutely accurate. Being meticulous had been central to my character for as long as I could remember–as far back as little porcelain ballerinas arranged apart by the inch, teddy bears seated by "date of birth," and picture books shelved by size (then sub-classified by author). The to-do lists which organized my life represented purpose, each day's success measured in part by checked-off boxes.
Years later, as a medical student on clinical rotations, I began to see my check boxes everywhere: scribbled on the scrap paper of interns or on my team's white board. Here, they stood for the evolving management plans of our patients.
One October afternoon on the wards, I was called down to the ER. There, on a stretcher, lay a man who was flushed and wincing with abdominal pain. My interview revealed him to have loose stool, poor appetite, and corticosteroid use for his recently diagnosed inflammatory bowel disease. For the next few weeks, I followed him through diagnosis of CMV colitis, treatment with IV antiviral medication, and eventual discharge. In this time, other members of my team rotated services while I continued to round at his bedside. There was something special about feeling like I knew this patient's story more intimately than anyone else did. He acknowledged that amidst the changes, I was his one constant. He became the first patient who I truly felt was "my patient," and who in turn saw me as "his doctor." At discharge, I was left wondering how he would fare in the upcoming months. I learned that the check boxes – the to-do list, the "assessment and plan,"- did not end at discharge.
The ideal of continuous partnership between doctor and patient, particularly within context of the wide breadth of general medicine, led me to delve into my school's medicine-pediatric county clinic. One day, a heavyset man came in with venous stasis ulcers on his legs. Peeling away stuck-on gauze revealed gaping craters embedded with weeping yellow tissue. "People criticize the county," the man spoke of its health service, breaking into tears. "But it has done so much for me. You don't know how much I appreciate what you do." He expressed motivation to become established at the clinic. I sought to reassure him with a plan which included assignment to a primary doctor. I felt invested in his welfare, sharing in his own goals for his health.
In this clinic, physicians recalled patients' personalities, diagnoses, and management challenges instantly upon seeing their names. A common theme ran as residency graduation approached. "I'm sorry," the resident would say. "But as you know, I am graduating, and this will be our last visit together." The patient would furrow her brow in dread, tears welling. However, she would then say to me with pride, "He took care of me for four years. And he is a good doctor." That was when I decided: this is who I wanted to be for my patients.
I recognize that the practice of medicine is innately imperfect. At times unpredictable and trying, painted in human nature, it is far more complex than objectives outlined by neat little squares on a piece of paper. Yet in managing one's health over the long term, there exists a similarly dynamic set of tasks regarding chronic disease maintenance, preventive care, and specialty care coordination. Therein lies the big picture, and the primary care provider is the curator. As fundamental as this role is, the need for primary care physicians continues to grow in the U.S.
Primary care is widely recognized as an essential tool in fixing one of the biggest problems we face today: the paradox between exorbitant health care costs and unsatisfactory health status relative to our global peers. Consider the man with cirrhosis who comes to the ER with ascites because, being "lost to follow-up," his diuretic dosage remained unadjusted after his last hospital stay. By the same token, think of the woman who no longer needs diabetic medication due to weight loss.
Such examples of both a costly problem which could have been prevented by effective primary care and one that was solved as a result of it motivate me to enter the field. Primary care as a tool is "only as good as its user," and its success requires committed providers and a cooperative medical community. In undertaking my part, I seek to cultivate my knowledge and skills in the next stage of my training toward becoming a proficient internist. With that, I have never been more energized to tackle this far-reaching agenda, one patient (and one check mark) at a time.