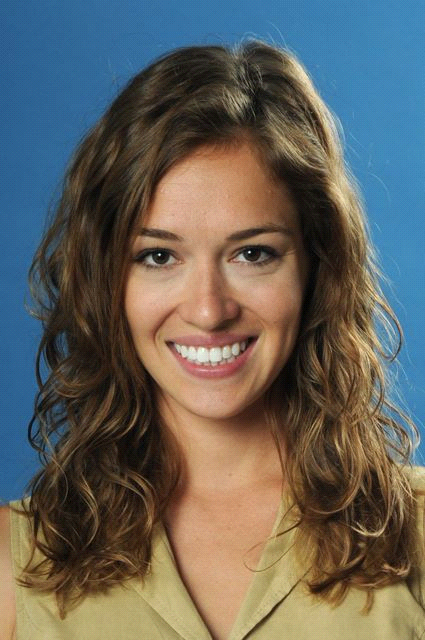 By Rachel Conrad, MS3
I was on my only day in the Neonatal Intensive Care Unit.
When the course coordinator emailed us inquiring about our interests, I raced to fill it, strongly stating my desire to be assigned the newborn nursery with the healthy babies.  Although my adopted sister is a NICU nurse who tried for months to coerce me to sign up to work in the NICU, I couldn't overcome my fear of babies with tubes.  Happy babies without tubes, on the other hand, are the most fabulous creatures. My schedule dictated that I would spend two weeks with healthy newborns and one single day in the NICU.
As we walked between the cribs in the NICU, I was struck by a slew of sad stories about unprepared teen moms, CPS involvement, substance abuse during pregnancy, and babies born addicted to drugs.  An hour into my NICU day, even adorable babies without any tubes couldn't cheer me.  My heart broke for each of the tiny, precious humans as I silently prayed that they would be loved and cared for. I laid my hands on their small bodies and sent them my peace and compassion.
We approached a couple sitting by a crib holding their baby.  This patient had seizures, and the mom witnessed one the previous day. She was anxious and had many questions, but expressed feeling self-conscious about her worries.  The attending physician reassured her that her questions were reasonable and her concerns were understandable.  Seeing two parents so engaged in the well-being of their child was such a relief that answering questions was an infinitesimally small price to pay.  I stroked the baby's delicate head and told the couple how lovely their daughter was.
The next crib was surrounded by enthusiastic crowd that appeared to be multiple generations of a Spanish-speaking family. I greeted an elated grandmother who stood by the crib.  As the nurse and attending physician discussed the case, the grandmother effused about her new grandchild, told me the names of her other grandchildren, and even presented pictures of other family members on her phone.
The patient had been born with a heart defect called Tetralogy of Fallot. Her condition was not detected prenatally; she had been rushed to emergency heart surgery soon after birth, leaving in her wake a trail of shocked family members. In another era, this heart defect would have lead to heart failure and death in her teens, but our current treatments allow many patients to live a normal life.
When the baby whimpered, her father, a large man in a bright Texans jersey, rushed to the crib to pick up his daughter. He was radiant holding the baby against his chest while whispering to her sweetly in Spanish. He had to work during the day but came to the hospital as soon as he could each evening to be with his daughter.  The mother told me she hadn't slept in the three weeks since the baby was born; at night, she stood over the crib in a trance monitoring her child's every movement.
In medicine, we see many thing that can break our hearts. Some of them we can fix. Other times, all we can do is silently pray and send our peace and compassion.