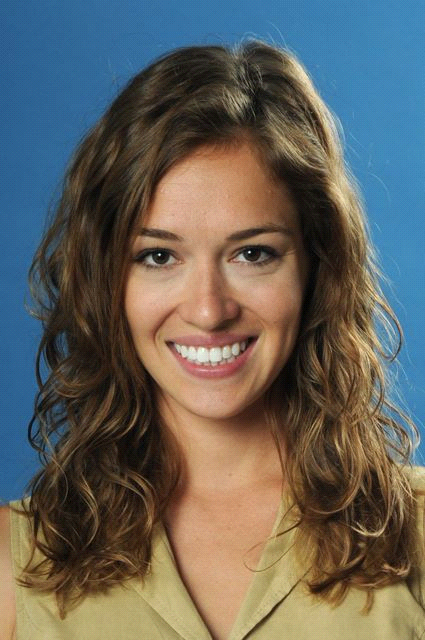 By Rachel Conrad, MS3
(Editor's note: this speech was given at the 2013 White Coat Ceremony)
During my first week of medical school, I gave a eulogy at my grandfather's funeral. He was a country doctor in a different era, when the family physician was a patriarch in a tiny Midwestern town. I envision it much differently that the rural life depicted in Hunny Boo Boo, but maybe I might be romanticizing it.  My grandfather delivered the majority of the town's population for half a century, cut limbs out of farming equipment, and traveled to patients' bedsides at all hours and in all weather.  Though almost everything seemed to have changed between his experience as a physician and what my future would hold, my grandparents found great comfort during his passing that his legacy in medicine was only beginning through me. As I reflected on his vocation, fearing my contributions could never compare to his, I began to sculpt my unique expression of compassion and meaning as a physician and define the role of the White Coat in my own life.
Recently, someone earnestly asked me, "What are you actually learning in medical school?" It is a reasonable question, since the US educates physicians for almost twice as long as most countries, and we will be in school three times as long as my grandfather and the "Greatest Generation" studied medicine during World War 2.  We dramatize the time spent memorizing the cells lining the GI tract or the muscles of the hand or the pathways of various medications, most of which I can never retain longer than a few days.  However, every student entering medical school already knows basic concepts of biology, how to study, how to think critically, and how to work hard.  When we don our White Coat, we re-dedicate our studies to helping individual patients in need and begin a process of learning how to take our talents to the bedside of the sick.
Today, you are committing to spend the next four years on your own journey to wear the White Coat, nurturing your own sense of compassion and transforming yourself into a healer.
What might compassion look like for each of you?
– A classmate and friend recently checked out library books for a patient in the hospital long-term on chemotherapy.
– Another designed and constructed eyeglasses out of paper for a patient on a psychiatric ward where metal and glass were not permitted.
– Last week, a team walked into the room of a patient with dementia who exclaimed with enthusiasm that it was his birthday. Although the team knew the patient's birthday was months away, they eagerly celebrated with him and sang Happy Birthday to his utter delight.
– My favorite pediatric patient loved balloons and trains; my teammate and I went to talk to him about balloons when we finished our long days to see his face light up; and explain to him again why he couldn't take home the trains on display in the hospital lobby.
Where might compassion lead you?
Many of you will help a patient find the right medications to enable the patient to live a long, happy, fulfilling, pain-free life; some of you will be motivated to spend exhausting hours on your feet performing a surgical procedure to remove a life-threatening tumor; others will excruciate over minute details of an MRI to help find the best diagnosis for someone in pain; and a few might dedicate years to helping a patient recover from physical or emotional trauma.
All of us will learn to be patient, to be present, and to find empathy for individuals and families struggling with unfathomable fear and facing ultimate uncertainty.
The German writer Goethe said, "I have come to the frightening conclusion that I am the decisive element… I possess tremendous power to make life miserable or joyous. I can be a tool of torture, or an instrument of inspiration. I can humiliate or humor, hurt or heal.  In all situations, it is my response that decides whether a crisis will be escalated or de–escalated, and a whether a person will be humanized or de-humanized."
Learning to wear a White Coat means remembering this responsibility and opportunity to make an impact during a pivotal moment in our patient's life.  We will be present when individuals are most vulnerable, and wearing our White Coat demands we find ways to bring healing when we see patients suffering, even when all we can do is to acknowledge their pain and hold their hand.
Congratulations to the class of 2017.  I look forward to seeing you stain your White Coats, get lost in the hospitals, bring joy to your families, humor to your colleagues, healing to the sick, humanity to the suffering, and inspiration to the field of medicine.