Throwback Thursday: Gone to the dogs?
Each Thursday, Momentum offers you a glimpse into the College's past, courtesy of the collection of yearbooks in the Baylor College of Medicine Archives, through photos of students, events, professors and various campus hot spots.
This week we take a slight departure as we share what the students included in the 1987 Aesculapian yearbook. When we say the College has gone to the dogs, we mean it literally, as we feature a two-part photo essay of this dog's life in med school.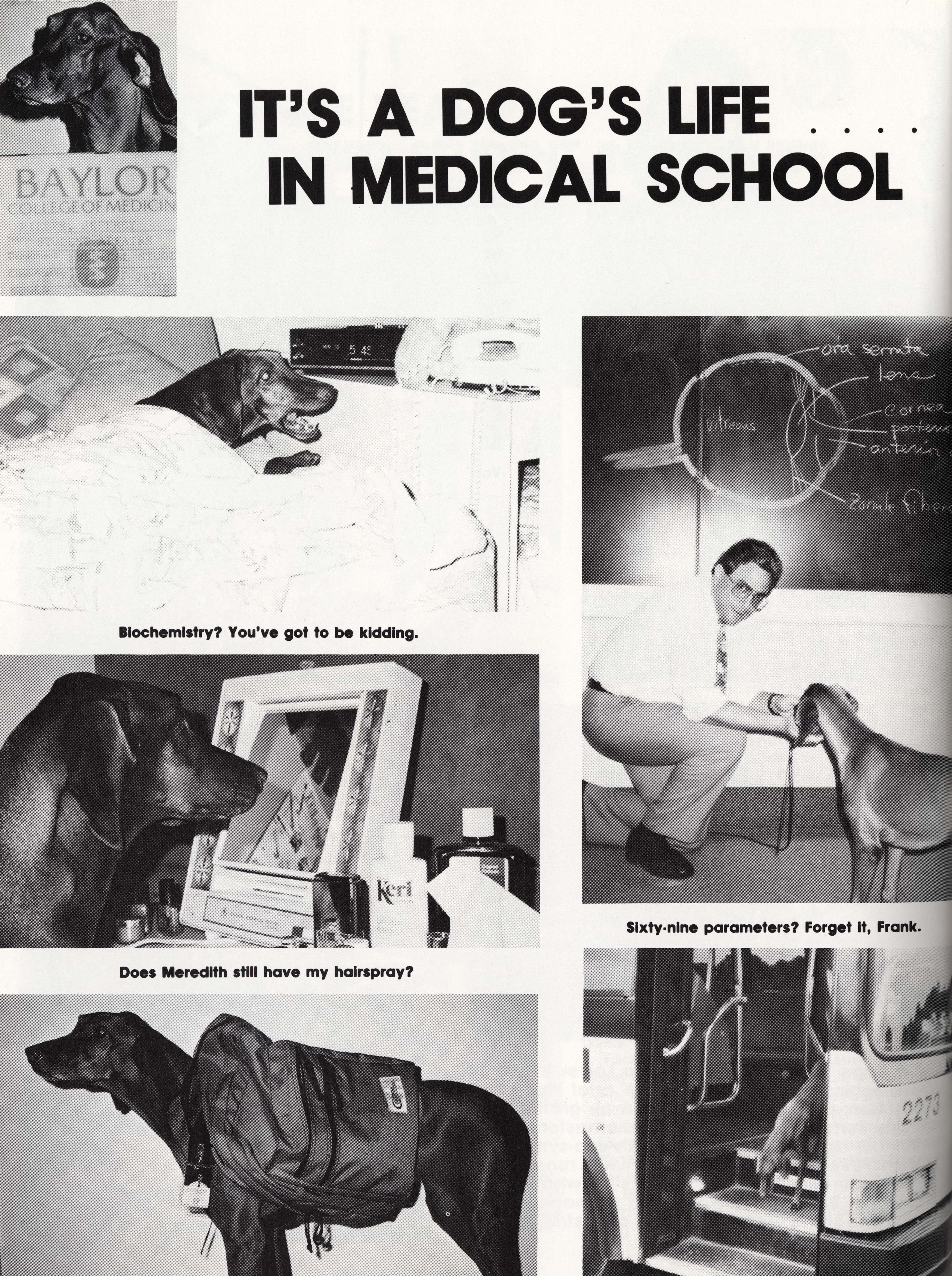 Be sure to check back next week to find out where the med school pup goes, who she sees and how her day ends.