Throwback Thursday: Lecture notes as art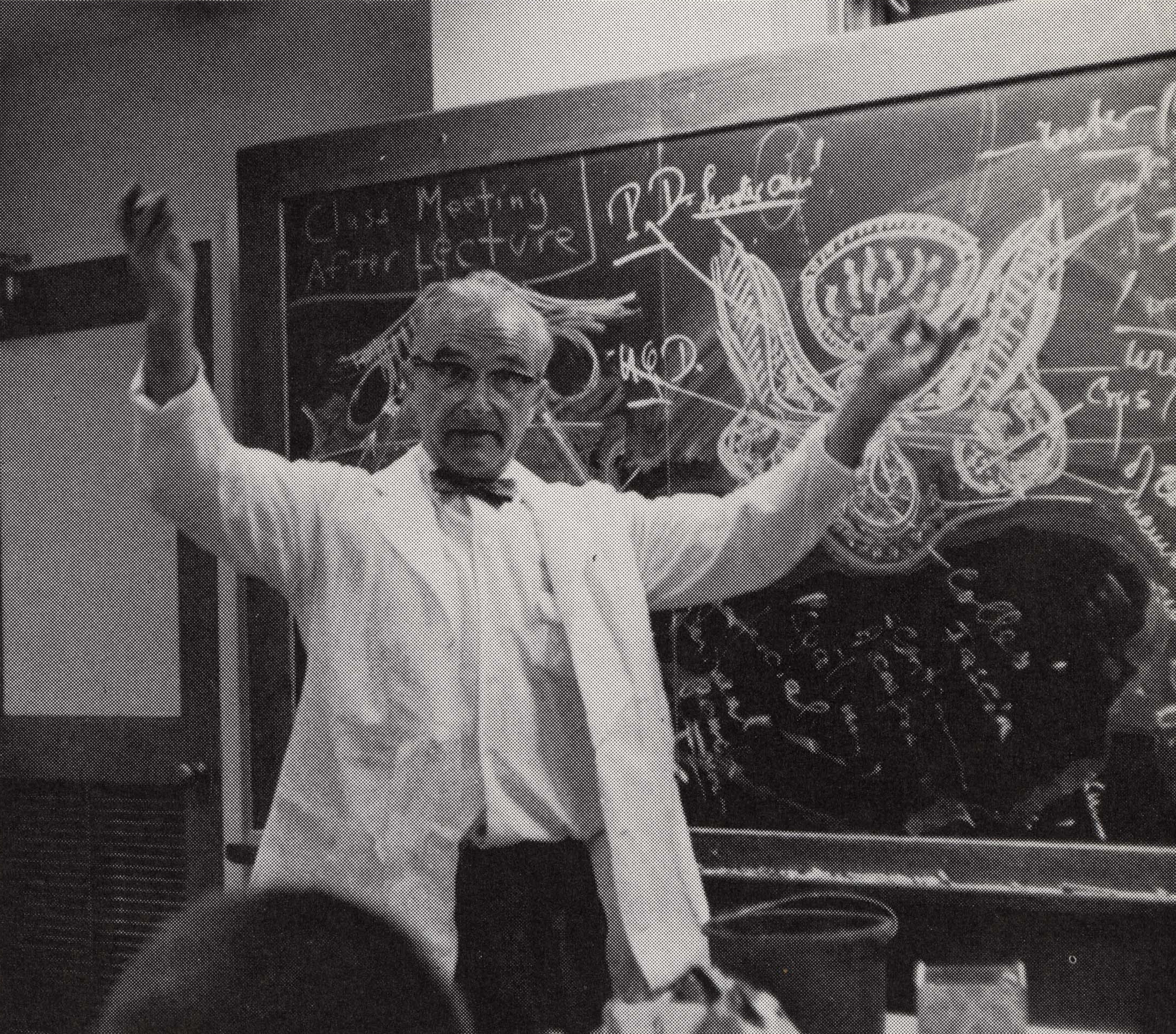 Before Google images, Power Point, and clip art, professors at Baylor College of Medicine had to be pretty gifted illustrators to make detailed chalk images for their class lectures.
This photo from the 1965 Aesculapian yearbook, courtesy of Baylor College of Medicine Archives, is no exception. This unidentified professor stands in front of some questionable hand-written notes, but exceptional illustrations during a lecture.
Did you have a professor at BCM that was gifted at creating illustrations better fit for the Louvre than the College's lecture hall? Do you know who this professor pictured is? Let us know in the comment section below.
-By Audrey M. Marks