Reduce damage from strokes with FAST action
May is Stroke Awareness month and with it comes a chance to learn how to prevent or deal with a stroke. Your chance of stroke can be reduced with lifestyle choices – eat well, exercise regularly, consume less alcohol – and don't miss any medications, but what can we do if we suspect stroke symptoms?
Experts from the Department of Neurology at Baylor College of Medicine say that every minute that goes by once a stroke begins means lost brain cells and functionality. If a stroke is detected, a clot-busting drug can be given to reduce long-term disability after the most common type of stroke – but it has to be administered within three hours of the start of symptoms.
A stroke requires fast action, so follow this guide to detect the beginning of a stroke and take action.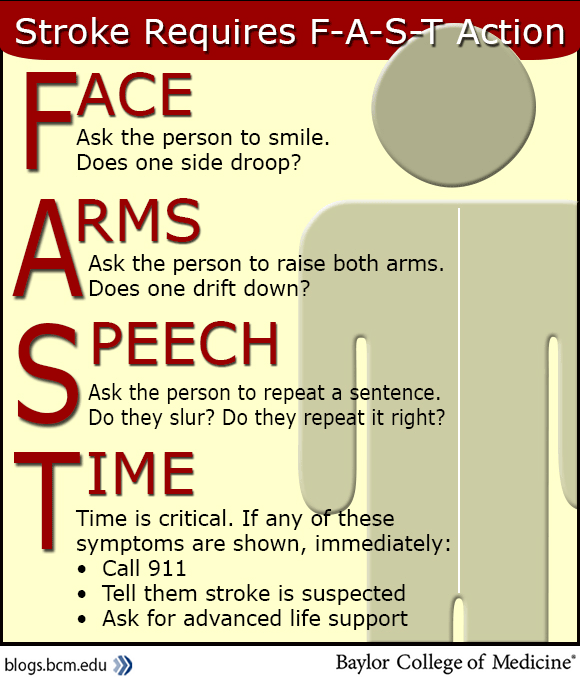 For more information on stroke prevention or to make an appointment with a Baylor physician, contact the Neurology Clinic at (713) 798-2273.
-By Andy Phifer