Center for Space Medicine, TRISH use spaceflight to advance healthcare on Earth
When you go to space, almost every system in the body is impacted in some way. Lack of gravity with no intervention leads to bone and muscle loss, fluid shifts lead to cardiovascular and gastrointestinal system changes, cognitive performance is challenged by the strains of the mission and in some cases, vision impairment and other changes take place in the unique environment of space. Baylor College of Medicine is leading the nation in the field of academic space medicine, which seeks to better understand human biology by studying the way our bodies react to space and bringing new health knowledge and protections back down to Earth.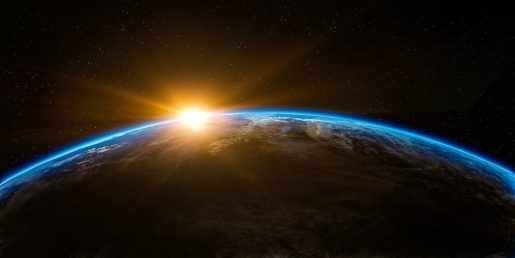 The college's Center for Space Medicine (CSM) is a world academic leader in space biomedical research and education and translates the advances in knowledge and technology of space to benefit life on Earth. CSM serves as a hub for space medicine faculty and staff, investigators, students, residents, fellows, visiting scholars and others to exchange ideas, host interactive scientific meetings and technology demonstrations, and participate in cutting-edge interdisciplinary research, education and clinical activities at the interface of space and medicine. Since its inception, CSM has taught more than 1,000 medical students in its space medicine elective courses and holds the top ranking in NASA-funded life science research and development.
CSM is also home to the Translational Research Institute for Space Health, or TRISH. This research institute is a Baylor-led consortium with Caltech and MIT, backed by the NASA Human Research Program (HRP) to solve the challenges of human deep space exploration. With NASA's upcoming Artemis missions, humans will be going back to lunar orbit for the first time since the Apollo era. Longer trips, including sending the first humans to Mars, are on the horizon. TRISH is investing in research and technology development to address the health challenges that come with these long-duration missions. By enabling exploration in the extreme environment of spaceflight, through the development of countermeasures to the body's response and medical technology tools that work in remote austere places, this field of research has the potential to advance human health wherever we live, in space or on Earth.
What does medicine have to do with space, and vice versa?
There are five hazards of human spaceflight. While there are many challenges to human spaceflight, these are top priorities for ensuring the health, safety and performance of the astronaut crew.  The five hazards outlined by NASA HRP are:
Radiation
Isolation and confinement
Distance from Earth
Absence of gravity
Hostile environment
TRISH supports potential solutions for these challenges each year through its research funding and portfolio of research, but it doesn't stop there.
Physicians need to be trained to understand the impact of microgravity and the hazards of long-duration space flight to ensure the health and safety of everyone who ventures to space. CSM is educating the next generation of space medicine doctors and researchers. The center fosters biomedical discovery, advances the field of space medicine, trains scientists and physicians, and translates space advancements to benefit health on Earth. CSM offers cutting-edge electives and a Space Medicine Pathway to undergraduate medical students at Baylor. All courses are taught by Baylor faculty as well as experts from other institutions and NASA.
As the field of space health heats up, stay connected to Baylor's Center for Space Medicine and TRISH by signing up for its monthly newsletter. Stay up to date by joining TRISH's monthly webinars in the fall and spring. The webinars tackle different aspects, challenges and topics of space health. Keep up with CSM and TRISH announcements and follow the Institute on Facebook,  the X platform, formerly known as Twitter, and LinkedIn.
By Madison Hever, senior communications associate for the Center for Space Medicine