When pregnancy causes stroke: the risk we must talk more about
In March of 2020, just as the world entered lockdown, I experienced a personal loss: a friend died following a stroke. She was 30 years old and the seemingly healthy mother to a 6-week-old daughter. While I grieved her loss, I also sought out more information.
As a clinical neuropsychology postdoctoral fellow at the Michael E. DeBakey VA Medical Center, I had ample training working with stroke patients; yet, I had never heard of a pregnancy-related stroke. As it turned out, neither had my neuropsychology colleagues nor my family and friends who had experienced childbirth. I searched the literature but despite the prevalence of stroke articles in my field, I could not find a study of pregnancy-related stroke that had been published in a neuropsychology journal. This type of event was clearly a major blind spot in our field.
To address this knowledge gap, my colleagues and I wrote an innovative narrative review paper focused on pregnancy-related stroke. I learned that pregnancy-related stroke and other cardiovascular/cerebrovascular events are one of the leading causes of maternal mortality, especially among women of color. While the name suggests pregnancy is the highest-risk time for such an event, women in the postpartum period, especially the first 12 weeks postdelivery, are actually the most at risk.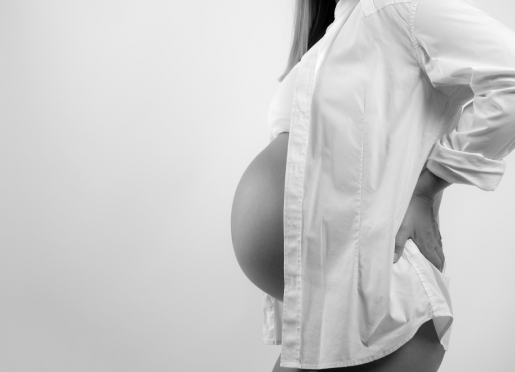 Recovery from a pregnancy-related stroke can be complicated as emotional symptoms from both hormonal changes and stroke-related changes may exacerbate one another. Functional deficits from stroke may be especially impactful at a time when individuals are already adjusting to the significant life change of pregnancy or caring for a newborn.
Historically, there has been a lack of education as well as a taboo in the medical system to speak about pregnancy and postpartum risks for fear of scaring "vulnerable" patients. Thankfully, our paper now joins other concentrated efforts to educate and lift this taboo. Such efforts include public policy measures, including the Center for Disease Control's "Hear Her" campaign, which encourages healthcare professionals to play a critical role in eliminating preventable maternal mortality.
Vice President Kamala Harris has made efforts to make Black maternal health a national priority. In popular culture, athletes Serena Williams and Allyson Felix have spoken openly about their experiences with pregnancy-related complications, seeking to use their platforms to educate women about such events.
There must be a call to action for everyone to talk about this type of event more — doctors and nurses, other healthcare providers, policymakers, parents, siblings and friends. We all can play a pivotal role in raising awareness about what risk factors raise the chances of pregnancy-related stroke, what symptoms might indicate a pregnancy-related stroke and what to do if a pregnancy-related stroke is suspected, ultimately helping make inroads in improving our country's maternal mortality crisis.
By Erin Aileen Sullivan-Baca, Ph.D., laboratory helper, neurology – neurosciences, Baylor College of Medicine