What does Earth Day mean to you?  
This is a question worthy of reflection for each of us.
The United States first celebrated Earth Day in April 1970. Earth Day was the culmination of decades of pressure and public concern over the deterioration of the environment and the depletion of natural resources. No legal or regulatory instruments existed to protect the environment before 1970 when, according to the U.S. Environmental Protection Agency (EPA), "…a factory could…dump tons of toxic waste into a nearby stream, and that was perfectly legal."
Twenty million Americans peacefully demonstrated in cities across the U.S. in support of stricter environmental protections at the federal level. Between 1970 and 1980, several environmental protection bills became law, including the Clean Air Act, Water Pollution and Control Act Amendments and the Safe Drinking Water Act, among others.
For me, Earth Day reinforces the fact that our physical environment plays a much more significant role in helping us achieve good health and well-being than is often recognized.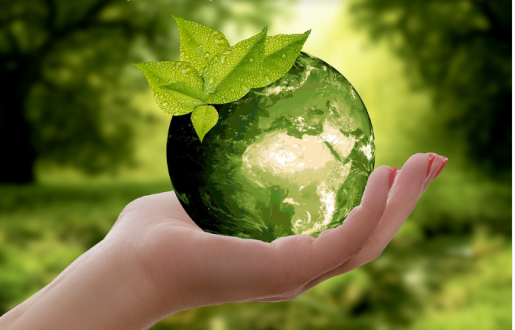 April 22 was eventually christened "Earth Day." Top of mind for organizers was how environmental degradation affected people and other natural elements that should matter to us all.
This theme continues to feature centrally in Earth Day celebrations today. And while it is important to celebrate the measurable progress we have made in protecting our environment in the decades since 1970, we still have enormous ground left to cover.
Environmental disasters such as hurricanes and flash floods made worse by climate change cause serious harm to individuals, communities and the natural environment. Many such disasters are the result of inconsistent, unequal or ineffective environmental protections. At times, it can feel as though we are living in a pre-1970 era. Gaylord Nelson (considered the Father of Earth Day) once commented that "Our very survival will depend upon whether or not we are able to preserve, protect and defend our environment. We are not free to decide about whether or not our environment 'matters.' It does matter. … We disregard the needs of our ecosystem at our mortal peril." These words are as true today as when he first delivered these remarks some five decades ago.
In the spirit of Earth Day, I encourage us all to learn something about the environmental conditions in our neighborhood, city or region. Creating opportunities to remain knowledgeable about surrounding environmental conditions may inspire individuals to pursue solutions that address specific environmental issues closest to home that may be exacerbated if we do nothing.
The inaugural Earth Day propelled environmental quality and resource conservation issues into political spheres where they could be addressed through legislative action. The world continues the tradition of celebrating Earth Day on April 22, the day of the Spring equinox. The annual celebration honors the achievements of the environmental movement and simultaneously raises awareness of the need for supporting environmental quality and promoting resource conservation globally.
Happy Earth Day to the Baylor College of Medicine Community!
By Dr. Abiodun Oluyomi, assistant professor of medicine – epidemiology and population sciences