Video of the Month: RAIN-STORM 3D neuronal nanoscopic imaging
Current powerful techniques that rely on immunofluorescence microscopy have shown that cellular and tissue functions intimately depend on small-scale arrangements of proteins within subcellular compartments. However, the molecular composition and organization of many nanoscale biological structures are still unknown.
The lab of Dr. Melanie Samuel has addressed this challenge with the development of novel single-molecule localization microscopy (SMLM) techniques that include in-house, specialized fluorescence microcopy and optical systems, customized analysis software and advanced sample preparation techniques. They developed RAIN-STORM, a rapid and scalable nanoscopic 3D-imaging optimization approach that improves three-dimensional nanoscale visualization for multiple subcellular and intracellular targets within tissue at depth.
The Video of the Month is one of many 3D-animated images you can see in their publication in Cell Reports Methods. (And their paper made the cover!)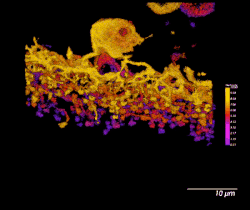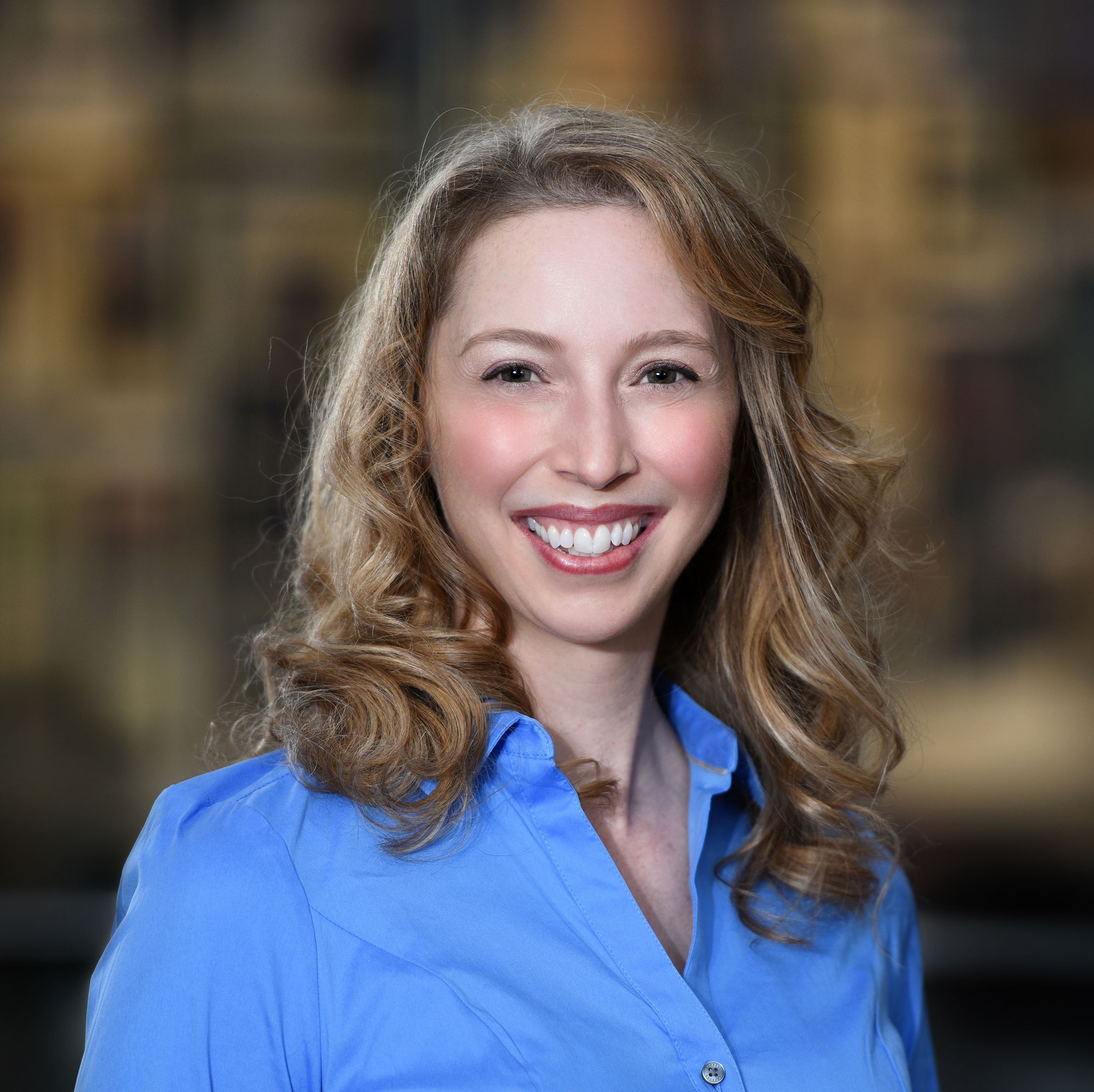 Dr. Melanie Samuel is associate professor of neuroscience at Baylor College of Medicine and the Huffington Center on Aging. She also is a CPRIT Scholar and a member of the Dan L Duncan Comprehensive Cancer Center
Receive From the Labs via email