Stuck in the middle: Principles for establishing a pediatric intermediate care unit
In 2019, joint authors from the American Academy of Pediatrics (AAP) Section on Critical Care (SOCC) and the Society of Critical Care Medicine published an important policy statement updating the admission, discharge and triage criteria for critically ill children and infants (Criteria for Critical Care Infants and Children: PICU Admission, Discharge, and Triage Practice Statement and Levels of Care Guidance). Not addressed in that document was any discussion of the criteria for admission or characteristics of pediatric intermediate care. Pediatric intermediate care units (PIMCUs) are hospital units in which the care provided is more complex or more time intensive than is achievable or safe in a regular hospital unit, but not as complex or personnel-intensive as what can be provided in a pediatric intensive care unit (PICU).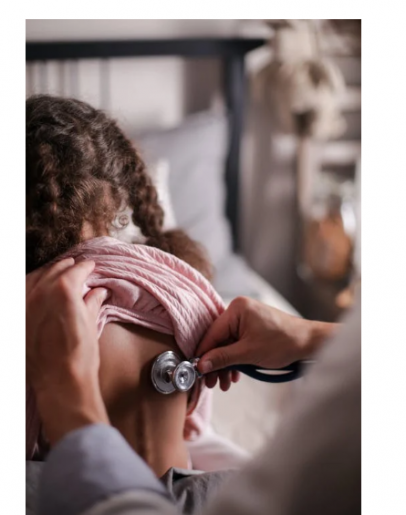 I work as a pediatric intensivist in the PICUs at Texas Children's Hospital/Baylor College of Medicine, and I am also lucky enough to be a member of the Executive Committee of the AAP SOCC, helping to serve as the voice for all pediatric critical care medicine specialists within the larger AAP organization. Recently, I also served as the lead author on an AAP task force charged with the revision/update of the pediatric intermediate care unit guidelines – Guidance for Structuring a Pediatric Intermediate Care Unit. Our task force was a diverse group of co-authors from multiple institutions across the country representing pediatric critical care, pediatric hospital medicine, pediatric intermediate care and pediatric surgery working to update and re-write the guidelines.
The published literature and evidence for adult intermediate care is limited and in pediatrics, is even more sparse. When we came together to write the guidelines, it immediately became clear that the spectrum of PIMCUs already in existence across the country was broad and diverse. Therefore, we wished to focus not only on the current state of pediatric populations served by PIMCUs but, especially given the growing population of "chronically critically ill" children who are dependent on various forms of technology for their health, to define clear a priori principles for the safe establishment and maintenance of a PIMCU for an institution/health system. These principles include:
Hospitals or health systems should design triage guidelines to guide admission to a PIMCU (versus admission to the general pediatric floor or to the PICU).
Policies and procedures should clearly delineate ongoing assessment of patients and what interventions may be performed in the PIMCU versus when PICU-level care is required.
There should be clear thresholds and efficient processes for rapid transfer to a PICU.
We recommended that PIMCUs be formed primarily in larger children's hospitals (i.e., with tertiary or quaternary PICUs). All PIMCUs must have a clear relationship with a PICU, including a clear, comprehensive plan of how to cover urgent and emergent medical issues. Best evidence suggests that nurse staffing for PIMCUs should be 1:2 or 1:3 depending on nursing needs and patient acuity. Also essential to the success of a PIMCU are experienced and appropriately trained ancillary staff, care managers and social workers well versed in the medical complexities of contemporary home care.
We also identified a list of priority PIMCU research arenas including more robustly describing current national PIMCU structures, describing and analyzing associations of PIMCU structures and staffing with specific patient outcomes, developing national standardized quality and safety benchmarks for PIMCU populations, exploring and defining the role of pediatric hospitalists in PIMCUs, and advocating for national CMS recognition of the IMCU level of care with associated hospital payment. PIMCU patients represent a growing segment of pediatric inpatient care and I hope that this guideline can set a solid foundation for a future national network of PIMCUs.
By Dr. Nick Ettinger, assistant professor, pediatric critical care medicine, Baylor College of Medicine