Environmental justice: How physical, social, and structural surroundings impact health
The environment—everything from the water we drink to the conditions in which we live—impacts health. Environmental justice is a broad term or movement that at its heart looks at systems that are toxic or structurally racist and efforts that seek to address the unfair exposure of poor and marginalized communities to these harms. As the U.S. Department of Health and Human Services (HHS) notes, it's about providing an environment where all people enjoy the same degree of protection from hazards and equal access to the decision-making process to maintain a healthy environment to live, learn and work.
On Wednesday, May 5, 9 a.m. – 3 p.m., our virtual Health and Science Policy Day, sponsored by the Center for Medical Ethics and Health Policy at Baylor College of Medicine and Gulf Coast Center for Precision Environmental Health (GC-CPEH), will further explore what environmental justice is, why it is important, and some of the current key debates in this space.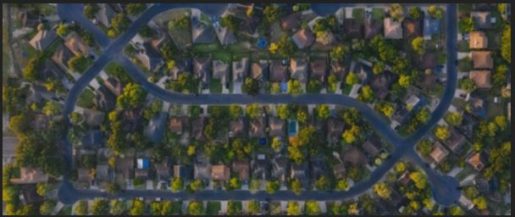 Specifically, our four panels will showcase how particular environments perpetuate discrimination and negative health outcomes. The first panel will look at prisons – the systematic barriers that exist and how they impact a community and community health. The panel will explore what prison systems can learn from healthcare systems and what innovative policies are helping or could help.
The next panel will discuss how communities of color and marginalized groups disproportionately feel the effects of environmental impacts, with a focus on people in the military, veterans and first responders who encounter these issues in distinctive ways. The group will discuss lessons learned from being activists and researchers and what's needed/what we can do to scale these efforts for other communities, nationally and globally.
In the afternoon, we have a panel focused on space that will discuss if it is environmentally sound to go into space and the health risks involved, how to make space flight accessible to more people, and the ethics and privacy issues that need to be considered. The final panel will delve into racial disparities and structural racism in the healthcare system, with a focus on maternal and infant health. Specifically, the panel will look at the gap in quality of care for minority women and infants and explore how we can ensure that people are more informed about and able to address racism and health inequities. What policy solutions are needed? And what role will technology (e.g., AI, telehealth) play?
Two keynote talks will look at creative ways to impact change and improve environments. Danielle Deane-Ryan, director, Equitable Climate Solutions at Bezos Earth Fund, will talk about philanthropy and what it will take to build and diversify the clean energy field, champion new standards for sustainability, and ensure communities of color take a lead. Dr. Cedric Taylor, visiting associate professor at University of Michigan and writer, director and co-producer of "Nor Any Drop to Drink: Flint's Water Crisis" will discuss the need/importance of quantifying and documenting injustices to instigate change.
Below are some recent media articles with quotes/references from our keynotes and some of our panelists to get a sense of their perspective and what they plan to talk about:
Keynote
Panelists