It is perhaps slightly unprofessional to admit this, but one of the things I was most excited about as I embarked on a week's trip in Houston last month was the chance to see a few works by one of my favorite contemporary artists, James Turrell.
Turrell makes roomy, often habitable sculptures out of light and air that play astonishing tricks with our awareness of color and depth and leave me dizzy with pleasure. Some of these sculptures are in the Museum of Fine Arts Houston, another on Rice's campus, still another at a Quaker meeting house in the Heights. Turrell says of his work, "I like to use light as a material, but my medium is actually perception. I want you to sense yourself sensing – to see yourself seeing."
Traveling, too, is a way of seeing yourself seeing, particularly when it entails witnessing the work of distant colleagues and learning by shadowing their daily rounds.
The real purpose of my trip to Houston, artistic escapades aside, was to visit Baylor College of Medicine as an observer of its Center for Medical Ethics and Health Policy. I had recently completed my clinical ethics fellowship at Weill Cornell Medicine in New York City, the "sibling" of Baylor's through the historic New York-Houston Medical Ethics Consortium that unites our two ethics programs, in partnership with NewYork-Presbyterian and Houston Methodist.
Each year, the two campuses send fellows and faculty to each other's campuses to learn about their colleagues' innovations and scholarship, as well as some of the subtle ways that the practice of clinical ethics varies by region, training, tradition and a host of other variables that give each program its particular terroir.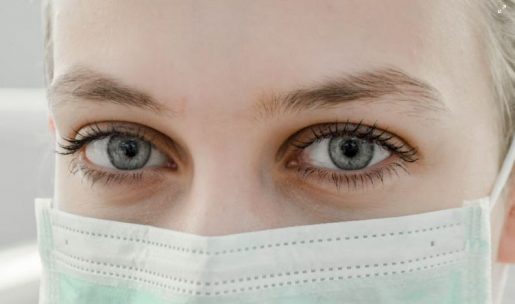 During my shadowing of Baylor's clinical ethics services, I was struck by the breadth of the consultation service's reach across both Houston Methodist and Baylor St. Luke's Hospital. Joining the morning rounds on the hospital wards at Houston Methodist, I watched as busy ICUs, ECMO units and other acute-care floors buzzed with the morning's usual relentless cadence, the clinical ethics consultants and fellows somehow knowing everyone, refreshing their knowledge of ongoing ethical dilemmas in patient care while learning about new scenarios for the first time.
Witnessing this embedded model of ethical practice has given me much to consider about the practices of my home institution in New York City and how we might borrow what's best from each other's models.
My visit to Baylor College of Medicine also coincided with another milestone in my life – I published my first poetry collection, "Little Pharma," in October 2021. For me as a writer, physician and medical ethicist, my life has always been comprised of odd nooks and crannies, attempts to compartmentalize these different parts of my career enough to get through the day with a minimum of craziness. But the process of publishing a book, and then sharing it with a wide variety of audiences, has smashed through many of these self-imposed barriers and made me realize that I maybe didn't need them in the first place.
While in Houston, I was deeply struck by the interdisciplinary and cross-institutional collaborations happening across the Texas Medical Center, particularly where the humanities, ethics and medicine intersect. Dr. Andrew Childress, assistant professor in the Center for Medical Ethics and Health Policy at Baylor College of Medicine and a clinical ethicist at Houston Methodist Hospital and Baylor St. Luke's Medical Center, kindly introduced me to Baylor's Narrative Medicine Program and the larger Texas Health Humanities Research Group, where I spoke about my clinical and creative work, as well as to local colleagues in person at Rice and McGovern (where Rev. Dr. Nathan Carlin hosted us for a reading and Q&A with a fantastic group of medical students and clinicians on "The Power of Poetry").
I left each of these encounters thrilled to encounter clinicians, scholars and researchers who were asking some of the biggest and most difficult questions in medical education, bioethics and the embodied practice of the arts.
By Dr. Laura Kolbe, assistant professor of medicine and assistant clinical ethicist at NewYork-Presbyterian/Weill Cornell Medical Center