In memoriam of genetics pioneer Dr. C. Thomas Caskey
Dr. C. Thomas Caskey, a pioneer in genetics and genomics and a professor of molecular and human genetics at Baylor College of Medicine, has died at the age of 83. Caskey built the genetics program at Baylor from the ground up, founding what is known today as the Department of Molecular and Human Genetics and growing the department into a national leader in genetics. He is remembered for his contributions to genetic research and his dedication to mentoring and developing the next generation of scientists and physicians.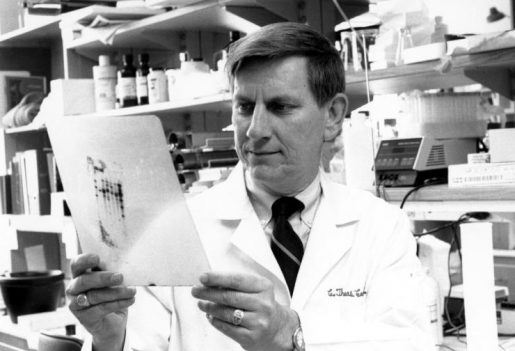 "Dr. Caskey was a visionary who saw what was possible and understood the importance genetics would play in medicine," said Dr. Paul Klotman, president, CEO and executive dean at Baylor. "Many scientists he mentored are now doing outstanding work around the world, as well as at Baylor College of Medicine. He was a tremendous leader and a good friend."
Caskey was born in Lancaster, South Carolina, in 1938. He attended the University of South Carolina, where he became fascinated by chemistry, briefly before jumping directly to medical school. He later received an honorary degree in chemistry from the University in 1992. He received his medical degree from Duke University. He began his research at Duke, studying de novo purine allosteric regulation with Dr. James B. Wyngaarden.
At the National Institutes of Health, under Nobel Laureate Dr. Marshall Nirenberg, he defined the "universality" of the genetic code and discovered codon-specific proteins controlling translation termination.
In 1971, he moved to Baylor College of Medicine and founded the Institute for Molecular Genetics, now called the Department of Molecular and Human Genetics, which has ranked No. 1 in NIH funding in the United States for the past decade.
Building the Baylor program
"Dr. Caskey was a visionary human geneticist who made landmark discoveries that helped accelerate the field of genomic medicine," said Dr. Brendan Lee, Robert and Janice McNair Endowed Chair in Molecular and Human Genetics and professor and chair of the Department of Molecular and Human Genetics at Baylor. "As the founder of genetics activities at Baylor, he laid the groundwork for what has become the leading, most integrated genetics department in the world."
During his tenure at Baylor, Caskey expanded the research expertise of the department, bringing together geneticists studying a range of species, from humans to mice to fruit flies. He also expanded the department's size, prioritizing recruitment of the best scientists from across the globe.
Dr. Richard Gibbs, Wofford Cain Chair and Professor of molecular and human genetics and director of the Human Genome Sequencing Center, described himself as "at best, a rough diamond" when Caskey met him in 1985, in Melbourne, Australia, and invited him to become a postdoctoral researcher in his lab at Baylor. He credits Caskey with providing an "unparalleled opportunity" and creating an environment that fostered innovation and success.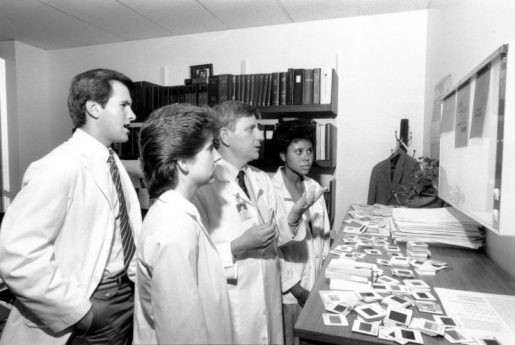 Dr. Huda Zoghbi, professor of pediatrics, molecular and human genetics, neurology and neuroscience at Baylor and director of the Jan and Dan Duncan Neurological Research Institute at Texas Children's Hospital, said Caskey's leadership was integral to the success of the department.
"The secret sauce, the vision of what we are today, it was really the vision of Tom Caskey," Zoghbi said. "He really changed Baylor and put us on the map as a research powerhouse."
Impacting genetic research
Caskey was a national leader in genetic research. He was influential at the earliest meetings about the Human Genome Project, a massive, worldwide effort to sequence the entire human genome.
His genetic research identified the genetic basis of 25 major inherited diseases and clarified the understanding of "anticipation" in triplet repeat diseases Fragile X syndrome and myotonic muscular dystrophy. His personal identification patent is the basis of worldwide application for forensic science, and he also was a consultant to the FBI in forensic science.
In 1994, Caskey went on to become senior vice president of Human Genetics and Vaccines Discovery at Merck Research Laboratories, overseeing their West Point Site. Later, he returned to Houston and became the CEO of the Brown Foundation Institute of Molecular Medicine at the University of Texas Health Science Center at Houston. In 2011, he came back to Baylor as a professor to continue the work in the department he helped build.
His recent publications addressed the utility of genome-wide sequencing to prevent adult-onset diseases, and his research focused on the application of whole genome sequencing and metabolomics of individuals to understand disease risk and its prevention.
In addition to his work in the lab, he also made an impact in the clinic. Caskey was board- certified in internal medicine, medical genetics and molecular genetics, with 25 years of patient care experience.
"Very few people can claim to be solidly rooted in both clinical activities and research, but Tom's ability to do both and bring them together was a real strength," Gibbs said.
Mentoring the next generation
In addition to his many scientific achievements, Caskey is fondly remembered for his impact on the next generation of scientists.
Those who worked with him describe him as a generous mentor and an inspiration to the people around him.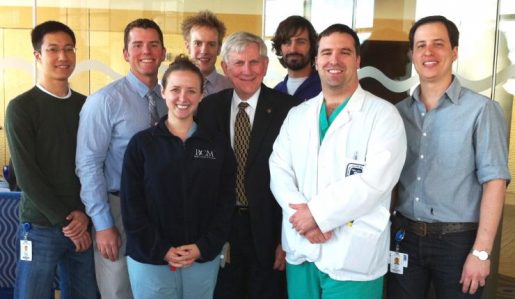 "A core philosophy was his investing in the brightest scientists and physicians early in their careers and allowing them to lead and flourish in an intellectually generous community," Lee said. "He had an amazing ability to spot this emerging talent and many of his trainees and faculty have grown into leaders in the world of genetics and genomics today."
Zoghbi described Caskey as critical to her success. When Caskey left Baylor, he nominated her to take over his position as a Howard Hughes Medical Institute investigator, a moment that she says transformed her career. She also said his mentorship helped shape how she runs her own lab.
"When I started my lab, I asked him if he had any advice for me," Zoghbi said. "He said: 'You are going to have to decide whether you are a person who uses people or makes people.' That rang so true in my head. Tom made people. His beautiful legacy is all the people whose careers he has impacted."
A lifetime of achievements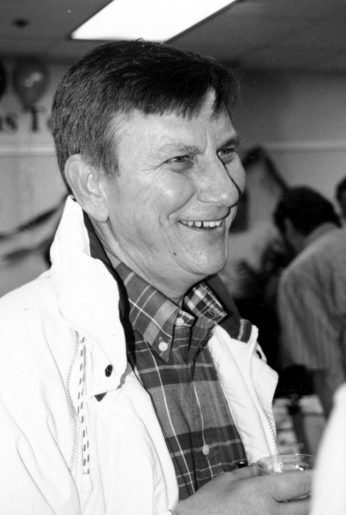 Throughout his career, Caskey received numerous academic and industry honors, including the William Allan Award from the American Society of Human Genetics in 2021 and the William G. Anlyan, M.D., Lifetime Achievement Award from the Duke University Medical Alumni Association in 2015. He was a member of the National Academy of Sciences, the National Academy of Medicine (serving as chair of the Board of Health Sciences Policy) and the Royal Society of Canada. He was a past president of the American Society of Human Genetics, the Human Genome Organization and the Texas Academy of Medicine, Engineering and Science.
"Dr. Caskey was a true pioneer in medical genetics," said Dr. Mary Dickinson, senior vice president and dean of research at Baylor. "He charted a path for many to follow through his research and education, and he set the standards for those who came after him. There are so many that will remember him fondly and will carry his legacy through their own work and actions. We have lost a true pillar of our academic community and he will be missed."
Caskey is survived by his loving wife of 62 years, Peggy Pearce Caskey; two children, Clifton and Caroline Caskey; three grandchildren; his brother, John Caskey; and his unrelated "son" Steve Marinier. The family plans a small private service. A celebration of life is planned at a later date.
In this video, Dr. C. Thomas Caskey discusses the founding of the Department of Molecular and Human Genetics at Baylor College of Medicine. The video is part of an acceptance speech recorded for the American Society of Human Genetics (ASHG) for naming him the 2021 recipient of the annual William Allan Award.
In this video, Dr. C. Thomas Caskey discusses his mentors who helped shape his career in science. The video is part of an acceptance speech recorded for the American Society of Human Genetics (ASHG) for naming him the 2021 recipient of the annual William Allan Award.
Additional videos:
Full acceptance speech for the William Allan Award
Tracking the Future through the Double Helix
Dr. Caskey discusses myotonic muscular dystrophy
By Molly Chiu
Receive From the Labs via email