Growing Up Baylor: Dr. Xinqi Mike Ren
Imagine studying, training and eventually working at the same institution during the span of your career. A special group of physicians, faculty members, researchers and staff at Baylor College of Medicine have had this unique experience.
Dr. Xinqi (Mike) Ren, assistant professor of family and community medicine at Baylor College of Medicine, tells us how training and working at Baylor has impacted his life and career.
Q: Did you always know you wanted to study medicine and science?
A: No, definitely not. I went to Southern Methodist University for undergraduate school, and it is well known for its business school. I started in finance and found that it wasn't for me. I knew I liked interacting with people and helping others. Thanks to my mentor, who is a primary care physician in the Dallas area, I found a new career path.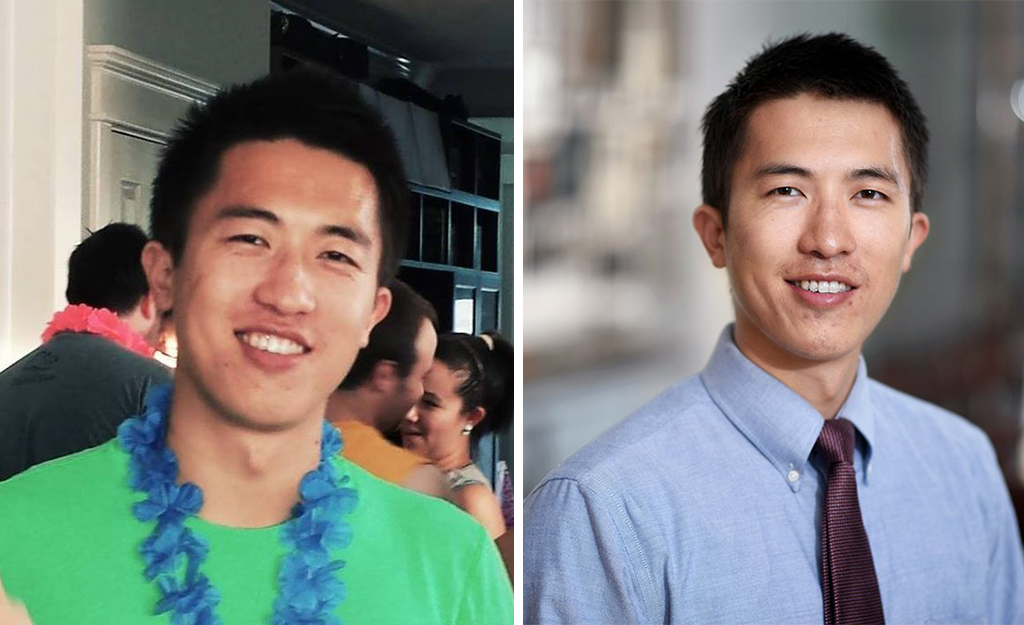 Q: Where and when did your journey with Baylor College of Medicine start?
A: It all started at my medical school interview. I met with a fourth-year medical student and he had a similar background as I did in starting undergrad in finance then making the switch. He helped forge the path for me to come to Baylor.
Q: What inspired you to continue to study and work at Baylor?
A: My fiancé and I couples matched and we both knew we wanted to stay local. What made me want to stay as faculty was the ability to work with medical students and residents. Teaching is a passion for me and was a real driving factor for staying.
Q: Knowing what you know now, what would you tell your younger self?
A: I would tell myself that it's all worth it in the end. Back four or five years ago, there was a lot of training, studying and late nights. Now at the end of the day, I come home feeling fulfilled, especially when a patient or their family member thanks me or tells me that I made their day better.
Q: Do you have a mantra? If so, what is it?
A: Take one step and then another.
Additional Resources
See resources at the Center for Educational Outreach at Baylor.
Read more from the Growing Up Baylor series.