Organ and tissue transplantation: What you should know
Organ and tissue transplant surgery can play a critical role in a person's ability to live a longer, healthier and more productive life. Unfortunately, there are now more than 106,000 people on the national transplant waiting list and not enough donor organs available.
According to the Organ Procurement and Transplantation Network, 5,725 living donor transplants were performed in 2020, down 23% from 2019. As a result of the decline, a total of 39,034 transplants were performed last year in the U.S. from both living and deceased donors combined.
Dr. Aladdein Mattar is an assistant professor of surgery in the Division of Cardiothoracic Transplantation and Circulatory Support. In the following Q&A, he discusses the role of the transplant surgeon, challenges in the field and advances that are improving patient outcomes.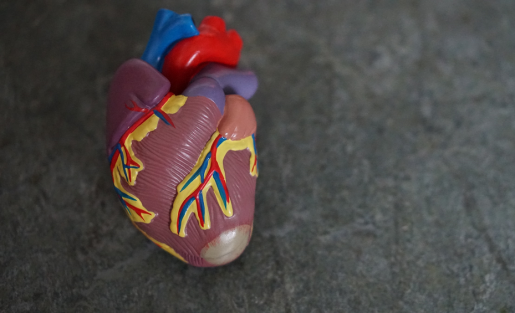 Q: What is the role of transplant surgeon?
A: Transplant surgeons replace dysfunctional organs by surgically transplanting an organ from a donor to improve, save or extend a patient's life. We also monitor patients after surgery for complications such as infection or organ rejection.
Our days are often unpredictable. The process starts when we get calls from health facilities offering donor organs. Then we review our list of patients and the state of their health, along with risk factors, to see if there is a match. If there is, the on-call transplant surgeon is contacted along with our division chief, Dr. Kenneth Liao. If we decide to move forward with the transplant, ICU, critical care and OR teams plan for the surgery while the transplant surgeon does due diligence by evaluating the donor. The process must move quickly as there are time constraints on how long organs stay viable.
Q: What factors make the role challenging?
A: The transplant time frame and donor health can be challenges. If the lungs or heart fail in a donor, the other organs will start to decline quickly. The lungs are especially vulnerable to illicit substance use, smoking and illnesses such as pneumonia. As a result, only 20% of donor lungs are used. The heart is also a delicate organ that must be completely healthy for us to consider it. We want to provide the best care for our patients and can only use donor organs that are functioning well.
Q: Why did you choose this specialty?
A: During my training as a thoracic surgeon, I saw the challenges related to organ failure and cancer. I was very inspired by my mentor and his passion for improving the quality of life for patients. My mission is to provide the best care for patients with heart and lung end-stage disease, and to maximize donor organs for heart and lung transplant recipients, given the high mortality of patients on the waitlist and the shortage of donor organs.
Q: How do you determine if a person is a transplant candidate?
A: The challenges for single-organ failure are fewer compared to a patient that has multi-organ failure. In evaluating patients for transplants at Baylor, we don't just look at a single organ — our pulmonary team looks at seven organs and considers how the surgery would affect each of them. We also have a physical therapy team that tests the frailty of the patient, as they must be able to move around after surgery. If patients are weak prior to the transplant it makes recovery longer and more challenging.
Q: What advances in transplantation are improving clinical outcomes?
A: If a patient is experiencing organ failure, we can put them on extracorporeal life support, which uses a modified heart-lung machine. This allows us to transition the patient until we can find a suitable organ. We also use Organ Care System, which is a portable, multi-organ, normothermic preservation and assessment technology that mirrors human physiology, minimizes ischemia, and optimizes the organ during transport.
For a lung, this technology gives us a six-hour window to test the organ's health before it is   implanted. For patients with end-stage heart failure, we can also transition them using a left ventricular assist device, which is a battery-operated, mechanical pump that helps the left ventricle continue to pump blood to the rest of the body until we locate an appropriate organ.
Q: What can be done about the global shortage of organ donors?
A: Due to lack of awareness, there are myths and fears surrounding organ donation. The organ shortage crisis is impacting thousands of patients, but there are ways to improve the situation. Educational programs for the public focusing on the need and benefits of organ donation are key, as is ongoing research that can improve patient outcomes. Organ disease is a massive public health issue, and organ transplantation can be a lifesaving treatment option.
Additional Resources
Learn more about becoming an organ donor.
Read more about transplant procedures at Baylor Medicine.
-By Bertie Taylor, senior writer in the Michael E. DeBakey Department of Surgery at Baylor College of Medicine