Progress Notes MS1/MS4 profile: Ashley Cooney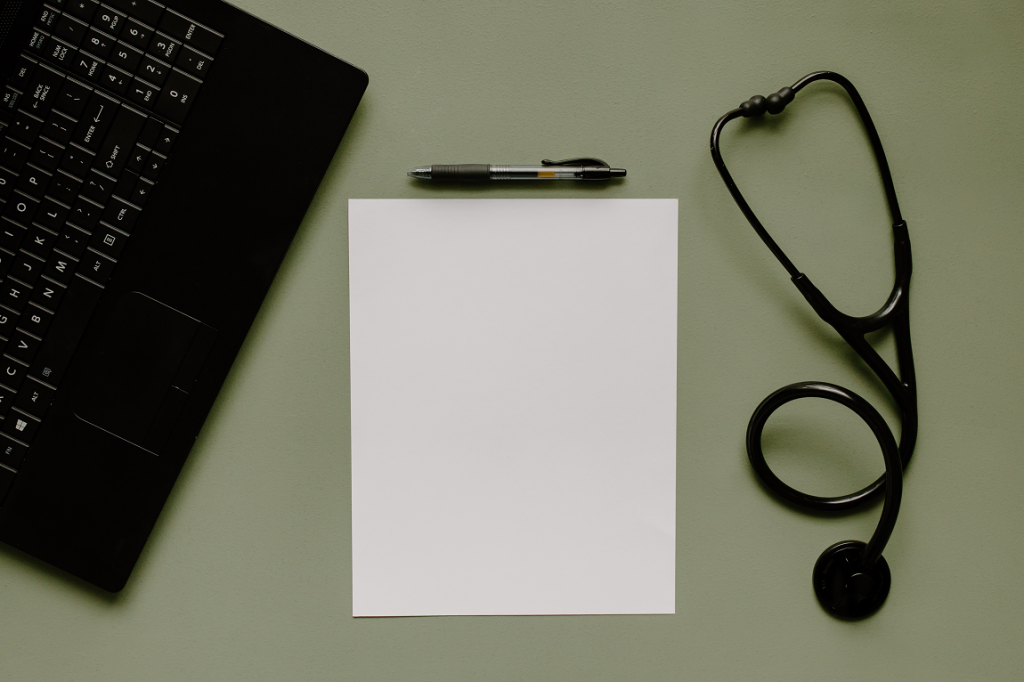 Editor's note: This is the first in a series of posts featuring first-year medical students interviewing fourth-year medical students. In this piece, Baylor College of Medicine student Maya Guhan talks to Ashley Cooney about her training and future in medicine.

Ashley Cooney is a fourth-year medical student who recently matched into obstetrics and gynecology at the Dell School of Medicine. Throughout her medical school career, Ashley has demonstrated an interest in public health, health policy, and advocacy through a year abroad at the London School of Hygiene & Tropical Medicine and extracurricular involvements.
As a first-year medical student, I wanted to sit down with Ashley and learn more about her journey. She discusses her successes in the last five years and shares advice for other medical students who are interested in public health and policy in the following Q&A.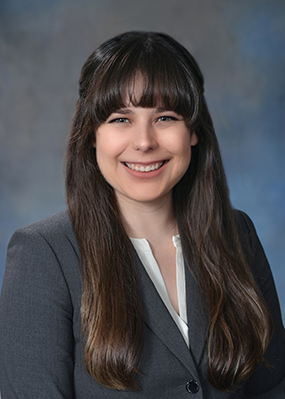 Q: Can you tell me a bit about yourself and your medical training?
A: I was a teacher for two years before medical school after graduating from The University of Texas at Austin. Then, I completed three years of medical school at Baylor. This past year, I was at the London School of Hygiene & Tropical Medicine (LSHTM) getting a public health degree. In July, I had a child in the midst of all the COVID craziness and matched this cycle into OB/GYN at the Dell School of Medicine.
Q: How was your experience at LSHTM, and what inspired you to pursue a degree there?
A: The program was interesting but also difficult. The first half of the year was in person, but the second half of the year was shut down due to COVID regulations.
It felt like I was living in a different world. The classes were much more intense. My cohort was small and full of international students – we spoke 40 languages and only two were from the United States. My degree was focused on reproductive and sexual health, and since I am going into OB/GYN, it seemed relevant. I would recommend most students take the "Clinic to the Capitol" elective as a way to engage with public health and institutions.
Q:  How did the pandemic upend your life? And what was it like coming back to the U.S.?
A: My starting class did not have a Match Day and even the livestream got cancelled. For several of my classmates, their Match Day was just opening their email. Their graduation got cancelled too. Having taken a gap year, I was so thankful that our Match Day was in person.
I was in London when the lockdown started and that was difficult. Their lockdown is so much stricter – we could only leave the house once a day. Also, people in the UK trust their health system (the NHS) and therefore followed their advice.
I came back to the U.S. and was so surprised by how politicized the pandemic was – even the simple act of wearing a mask. I had four weeks of rotations left when I came back. I was also particularly stressed out because I had to worry about trying to have a child during quarantine. There were so many regulations about bringing my husband with me to the hospital, how long to quarantine for before labor, etc.
Q: How did you choose your specialty?
A: When I started, I thought I wanted to be a pediatric surgeon. Then, I realized that I love working with women, and I love being in clinic and having long term relationships with patients. I think after I did the OB/GYN rotation, I was pretty convinced.

Q: What was your first experience like in anatomy lab?
A: I remember the first time putting the scalpel together and using it. I always imagined surgery being part of my career but holding that scalpel in your hand is a different experience. It was surreal, and I have a lot of appreciation for those who have donated their bodies. I was overwhelmingly grateful to stand there and learn from people who wanted me to have this experience. It was also the first time I realized that I was going to be a doctor.
Q: What general advice do you have about medical school?

A: Your life does not start after medical school. You are living your life right now. Foster and invest in relationships, especially with people who will be in your life for a long time. This journey is long, and you will still be studying for who knows how long.
For me, my husband was a huge support throughout medical school; whether it was bringing me food or being a shoulder for me to cry on. I think it's super important to have a support group and to have friends who talk about things other than medical school. Your breaks are very important!
Q: Do you have any advice for STEP 1 studying?
A: Don't neglect yourself. It's easy now to feel like you'll have time to eat, sleep, workout, etc. As you get closer to your exam date, you will feel that pressure. I started studying from 9 a.m. to 6 p.m. with a 15-minute study break. In the evening, I ate healthy food and spent time with my husband. I also got eight hours of sleep. I was happy with my STEP score.
Q: How do you do well on rotations?
A: The biggest thing is to care about and advocate for your patients. For example, I had a patient who lost his cell phone in radiology, and I spent 1.5 hours running around the hospital trying to find his cellphone and was successful. You may not be able to answer all of your attending's questions, but caring about your patients does go a long way and is noticed.
Q: Was there ever a time when you had a breaking point? Or when you felt like the stress was too much?
A: I think that would have to be during STEP 1 prep. I kept up with a schedule for the first few weeks, but the last two weeks of studying got to me. There was so much pressure about that score, and I felt like I had to do really well. It was also winter-time, and it was always rainy and cold.
Q: What are your plans for the near future?
A: I want to spend time with my daughter. She's growing up and is now seven months old! It's been nice to spend some time with family, especially now that more people are getting vaccinated. Also, my sister is getting married soon, and I am looking forward to moving and resettling in a new city.
-By Maya Guhan, first-year medical student at Baylor College of Medicine