Make virtual classrooms 'go the distance'
In the wake of the ongoing COVID-19 pandemic, institutions of higher education around the country are grappling with instructional delivery for the fall 2020 semester and beyond.
Many traditional, on-campus schools are transitioning to some form of distance-learning approach, where all or part of the learning is done remotely. As we think about moving into this new normal, there are several key issues to consider, including how to engage learners, creating a sense of community, using the online environment to expand opportunities, and ensuring student success.
Hybrid models of instruction, where students briefly meet face-to-face but the majority of learning is done remotely, may be one solution to reduce physical contact but retain educational quality and outcomes.
Distance-learning techniques have been evaluated and have been found to be effective, both in terms of learner outcomes as well as satisfaction with their course. However, how the information is conveyed and the support provided to learners is key to any program's effectiveness.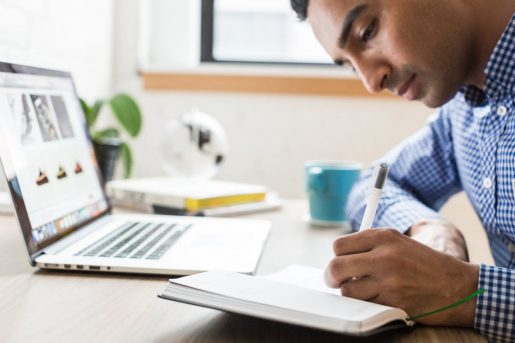 Learner engagement is critically important for distance-based learning. When planning curriculum and delivery, it is important to remember the level of learner: student interaction, follow-up, and especially how content is presented is dependent on the ability of the student to blend self-directed study with learning in a virtual environment. Distance learning at the clinical postgraduate level will look quite different than for an introductory-level undergraduate course.
We must remember that personal connection is crucial to creating a sense of community. In a hybrid model, students and instructors have the opportunity to come together at designated points in the course for face-to-face interaction.
However, with current social-distancing advisories, schools and instructors must be innovative in their quest to build this foundation, which will foster collaboration and teamwork. Technology such as Zoom, Skype, FaceTime, and others can be used not only for class time, but also for mentorship meetings, breakout rooms, and study sessions.
Of course, this method of content delivery does not allow for hands-on experiences, such as learning done in laboratory settings or for the performing and visual arts. In this case, a hybrid model, where the classroom is "flipped" and the theoretical learning is done remotely before students come together to conduct an experiment or learn a specific technique, can be implemented.
In the current climate, it is important that cleaning and hygiene practices, as well as social distancing measures are followed. For those classes that can transition to online or hybrid, this model is advantageous since students can be exposed to instructors, resources, and peers in a broader geographic and disciplinary spread.
Finally, this method of learning requires a reimagination of how student services are provided, ranging from the availability of the Internet and a computer, to library, mental health, and other support units. Amid such large changes in societal structure and interaction, support for not only the academic, but also the personal and mental portions of students' lives, is crucial.
It is also imperative that we continue to monitor the quality of instruction and outcomes, especially if this delivery model is adopted for continued use. Clinical accreditation bodies (i.e. ACGME, AACN), as well as higher education coordinating boards must balance learning requirements with concerns for public safety, access to resources, and changing risk at the local level.
A challenging time lies ahead for the field of education at all levels, but we should be encouraged by the possibility for innovation, engagement, and new opportunities.
–By Dr. Isabelle Kusters, assistant professor of public health at University of Houston-Clear Lake and Health Policy Scholar in the Center for Medical Ethics and Health Policy at Baylor College of Medicine