'Project Ascend' provides teens with job training, opportunities in healthcare
There is no denying that employment is essential to maintain health and wellbeing. With the goal of creating a healthier community in Houston and beyond, the Teen Health Clinic at Baylor College of Medicine has launched a job-training program for teens and young adults.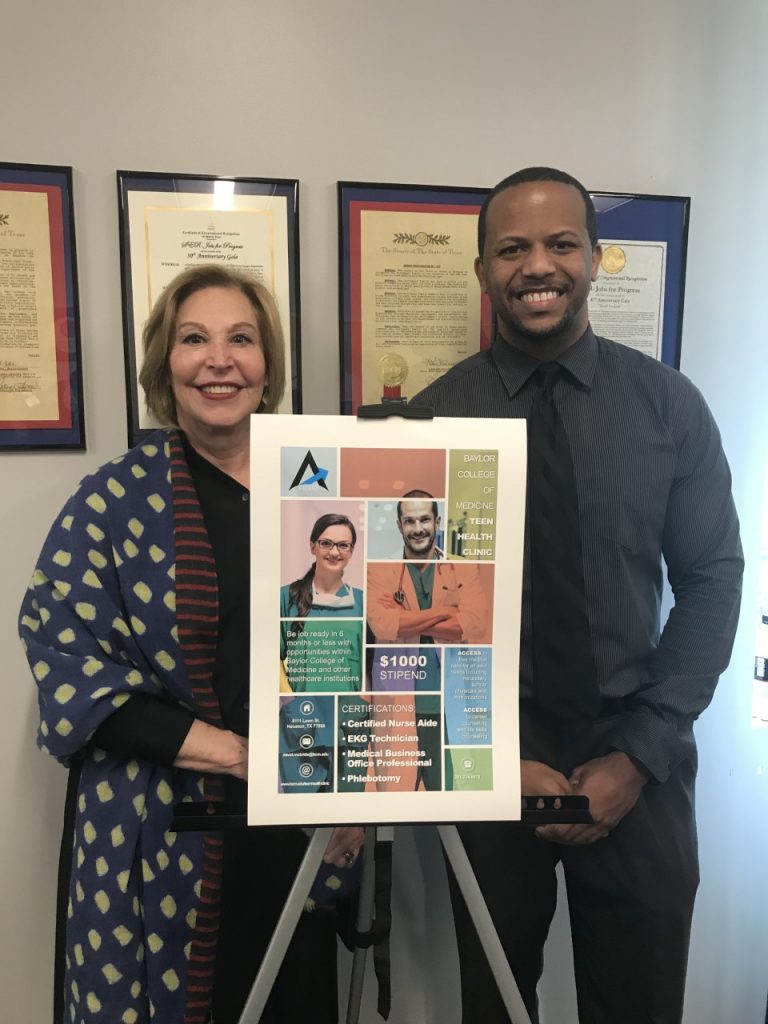 Project Ascend is a three-month program that provides an opportunity for high school graduates to receive job training and educational resources that can lead to future employment in the healthcare field.
Dr. Peggy Smith, director of the Teen Health Clinic and professor of obstetrics and gynecology at Baylor, says one of the main goals of Project Ascend is to bring local communities to the Texas Medical Center and show them opportunities that are here at Baylor.
"Many students don't know about the Texas Medical Center and the opportunities that are here," she said. "My personal goal for the medical school is to make it a school for everybody in Houston – the whole community and every neighborhood. We are one of the most diverse cities in the nation and we ought to take advantage of that."
Through Project Ascend, students learn important vocational skills such as how to write a resume, how to prepare for a job interview, and participate in workshops for careers in allied health. The types of jobs students can train for include a certified nurse aid (CNA), EKG technician, phlebotomist and a medical business office professional. The program also helps students enroll at local community colleges to take courses and earn certificates for their chosen job.
Although students are currently working at clinics in their neighborhoods, Smith hopes the next step will be providing jobs for them in the Texas Medical Center.
"We work very closely with Dr. Nancy Moreno at the Center for Educational Outreach at Baylor because they make our participants feel very at home," she said. "The students understand that they fit in and that it's a pathway to a health profession with upward mobility."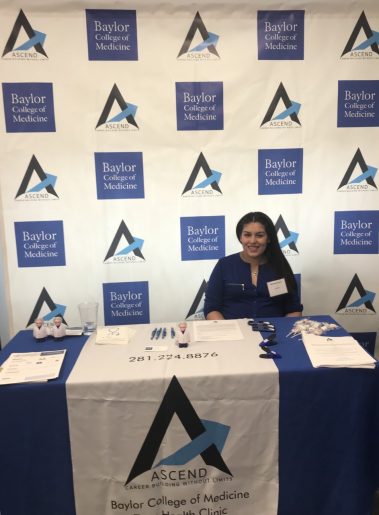 Students like 18-year-old Erni Lopez first learned about Project Ascend through his college counselor who convinced him to attend a meeting that featured several workshops for allied health jobs. He said the workshops sparked his interest in the medical field and helped him discover his passion for helping others.
"Ascend has helped me acquire the skills necessary to have a clear enough idea of how the medical field works," Lopez said. "I was able to experience a mock interview, which gave me hands-on experience when it comes to interacting with someone on a professional level. I feel like I am better equipped for future job interviews or any other type of interview."
Lopez is currently enrolled at San Jacinto Community College through the program and is earning his certificate in phlebotomy. "I honestly do not know where I'll be five years from now but I do hope to accomplish some sort of mastery in the medical field," he said. "Whether that is to become a certified phlebotomist or a medical assistant, I will be proud of whatever I accomplish. I hope to have acquired enough knowledge to be able to help others."
Project Ascend began in July of 2018 and has a total of 48 students who have completed the program. Besides career-focused training and educational opportunities, Ascend also provides access to medical care, required immunizations for classes or jobs, and a contract with Uber and Lyft so students have a convenient way to get to work or class.
"Employment is important because not only does it provide self-esteem, accomplishment and things that we see as giving us self-worth, but a lot of people determine and identify themselves by their job," Smith said. "It also provides a vehicle to health insurance and income so that you can do and buy the things that are going to make you healthier."
Additional Resources
Learn how to apply for Project Ascend.
See information about the Center for Educational Outreach.
-By Kaylee Dusang