Throwback Thursday: Football time!
NFL football returns in two weeks, and many Americans are anxious to see how their favorite teams will fare this season. Before you indulge in this popular pastime, check out the Before football returns, we are taking a look back at the athleticism of Baylor College of Medicine students in the 1970s.of these students featured in the October/November 1973 edition of Inside Baylor Medicine, courtesy of the Baylor College of Medicine Archives.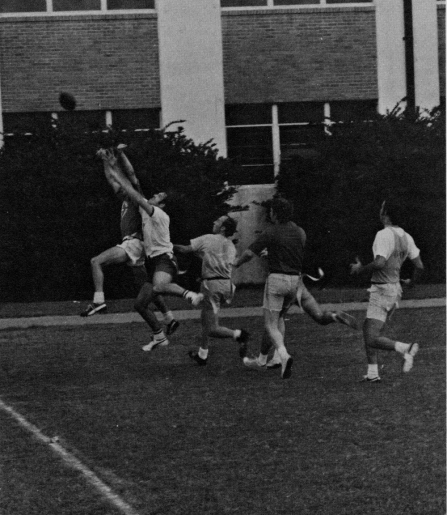 This feature highlighted Baylor's chapter of the Student American Medical Association, which offered an intramural sports program including touch football games with other Texas Medical Center institutions.
Learn about medical student organizations and programs offered at Baylor today.
-By Nicole Blanton