Residents help middle schoolers gain hands-on experience in medicine
From reviewing human skeletal anatomy to learning how to use EKG machines, 120 eighth graders at the Baylor College of Medicine Biotech Academy at Rusk recently received a lesson in medicine from a group of residents and faculty at Baylor.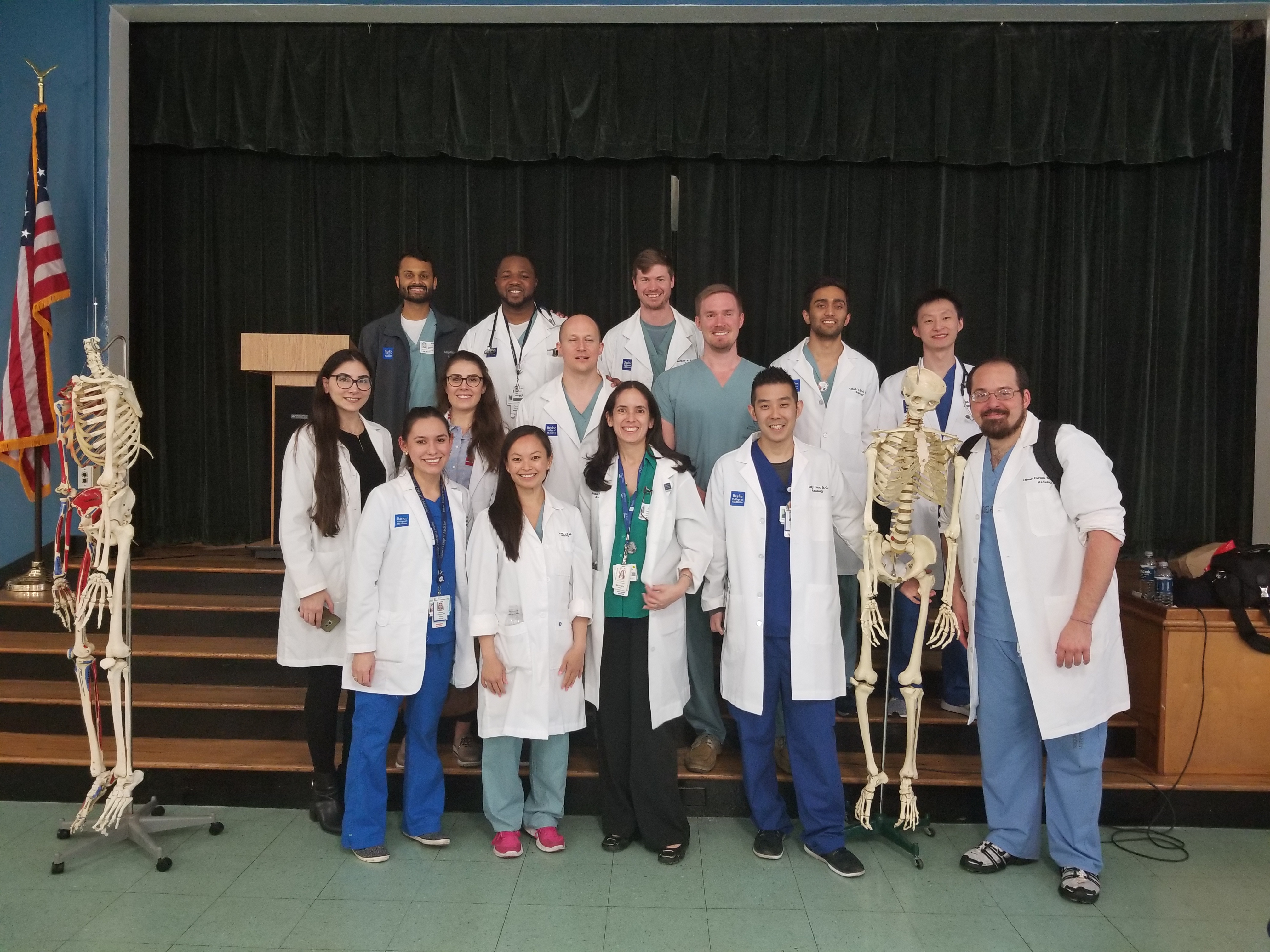 The residents and faculty, who specialize in pathology and radiology, conducted educational sessions at six stations. Topics included vitals, anatomy and physiology, radiology, pathology, case scenarios, and healthcare personnel. The students rotated from one station to the next, spending 10 minutes at each station.
"The students were sincerely interested in each station, and as they progressed, they were able to relate what they had learned at previous stations," said Dr. Joshua Carlton, a resident in the Department of Radiology at Baylor. "They were having fun, answering questions and were thoroughly attentive. It was great to see them engaged."
Students looked into microscopes and examined pathology slides. They also reviewed skeletal anatomy and used handheld visual devices to scroll through CT and MRI sequences.
"I enjoyed sharing my excitement and appreciation for science and healthcare with the students. In the future, I hope to inspire children to pursue careers in healthcare and contribute to the upward march of humanity," Carlton said.
See photos from the event in the gallery below.
 -By Nicole Blanton