Do new well-intentioned guidelines advance the stigma of HIV?
Pre-exposure prophylaxis, commonly known as PrEP, is a daily pill that HIV-negative individuals may take to lower their chances of acquiring HIV. If taken as prescribed, PrEP is up to 99 percent effective in preventing HIV transmission. In light of growing evidence for the effectiveness of PrEP, the U.S. Preventative Services Task Force (USPTF) recently drafted new guidelines to equip providers with knowledge and resources about PrEP.
These guidelines are an important recognition of PrEP's value. However, by failing to acknowledge treatment as an effective strategy for HIV prevention (and specifically, one that can preclude the need for PrEP), these guidelines may foster stigma against people living with HIV rather than recognizing HIV as a manageable chronic condition. In addition, they fail to address structural barriers that hinder PrEP access and compliance.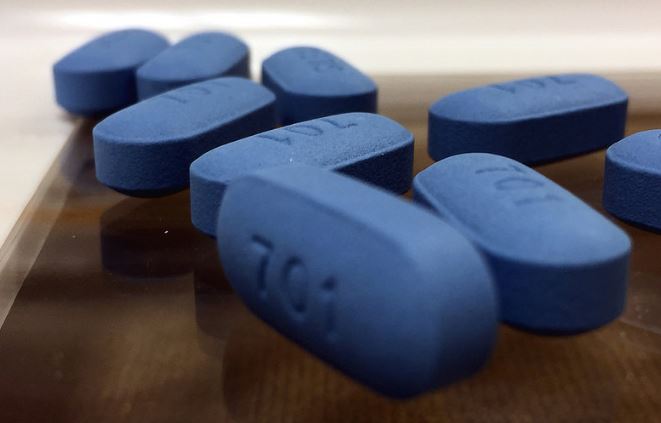 Most people with HIV can achieve an undetectable viral load, meaning the virus is no longer detectable in their blood if they take their antiretroviral medications as prescribed. There is now an international consensus, based on multiple large clinical studies and endorsed by major medical organizations, including the CDC, that people who have achieved and maintained an undetectable viral load on antiretroviral medications for at least six months are incapable of transmitting HIV to others via sex.
This concept, known as Undetectable equals Untransmissible, or U=U, is important for providers and patients to understand in order to appropriately categorize a patient's risk of HIV transmission and identify what safe sex practices, potentially including PrEP, are needed.
The USPTF's proposed PrEP guidelines suggest that providers should be attuned to communities who have historically had lower rates of uptake of PrEP, such as racial/ethnic minorities. For example, white people with an indication to be on PrEP are six times more likely to be on PrEP than black people with an indication.
These racial disparities are much worse in the southern United States, especially here in Houston. What the guidelines are missing is attention to the multilevel interventions that are necessary to promote access and address the root causes of low PrEP uptake, including HIV stigmatization, homophobia, transphobia, and gender, racial, and socioeconomic disparities. The lack of PrEP use across underserved communities is largely a cause of discriminatory practices and policies of healthcare systems.
For example, 98 percent of women with an indication for PrEP are not on it. Research on the use of PrEP among transgender women (an increasingly high-risk community) show fears of stigma, exclusion in advertisements and PrEP information, and an inability to afford medication and health visits are important barriers to care. As a recent op-ed by the co-founders of PrEP4All noted, "The issue of PrEP access has become an issue of privilege."
To encourage meaningful change, these guidelines should incorporate recommendations to: (1) expand access to PrEP in marginalized communities, (2) mitigate HI-related stigma, and (3) reshape a healthcare system that has historically worked against sexual and gender minorities, as well as persons of color. This may promote a willingness among patients to disclose HIV status and sex or drug use histories that indicate a need for PrEP.
The USPTF's guidelines are well-intentioned, but we need to think of the bigger picture to address multilevel interventions to promote access to PrEP, overcome obstacles in PrEP access among underserved communities, and promote the U=U concept to destigmatize HIV.
-By Sophia Fantus, Ph.D., M.S.W., clinical ethics fellow in the Center for Medical Ethics and Health Policy and Nicolás W. Cortés-Penfield, M.D., fellow in the Section of Infectious Diseases at Baylor College of Medicine