Throwback Thursday: Having a vision
Since 1971, the Cullen Eye Institute at Baylor College of Medicine has made advancements in the fight against blindness by enhancing medical education, research and patient care.
This photo from the 1987 Aesculapian Yearbook, courtesy of the Baylor College of Medicine Archives, features Dr. Marshall Bowes Hamill in his early days as a faculty member in the Department of Ophthalmology.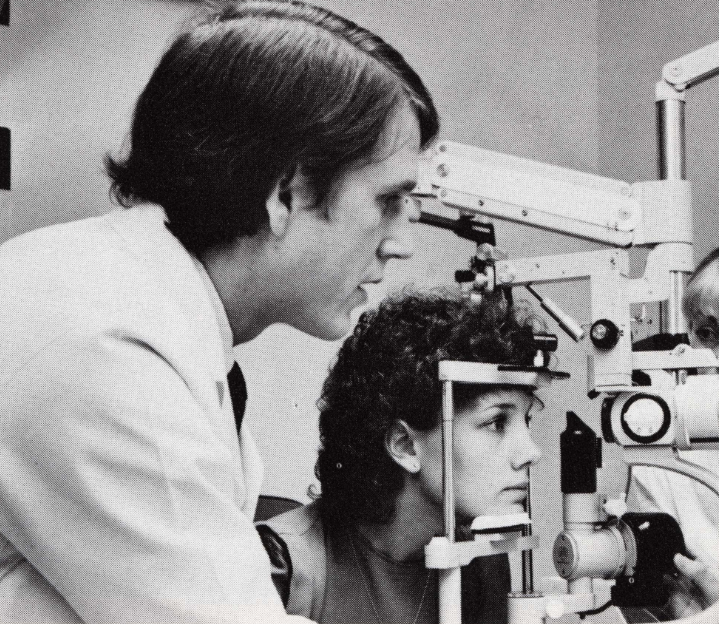 Hamill, who's also a Baylor alum, is now treating patients at the Alkek Eye Center in the Cullen Eye Institute. Learn more about Low Vision Awareness month and the Alkek Eye Center.
-By Nicole Blanton