Students test math, teamwork skills for simulated rescue mission
A complicated rescue mission is underway in classrooms at the Baylor College of Medicine Academy at James D. Ryan.
Titled Operation Rescue, the simulated mission tasks incoming sixth graders with figuring out how to deliver supplies to the Philippines after Typhoon Haiyan devastated the country in 2013. For many Ryan students, it was their favorite activity at Camp Med, which is an eight-day camp to help incoming sixth graders get acquainted with the school.
"The typhoon impacted millions of people and flattened thousands of structures," said Dr. Gregory Vogt, developer of Operation Rescue. "After seeing the shocking footage of the storm and its aftermath, I thought to myself, "How would kids in the United States respond to this?" I developed the Operation Rescue curriculum, which is a project where middle-school aged students role play as a rescue group, called First Responders International, and mount an aid mission to the Philippines."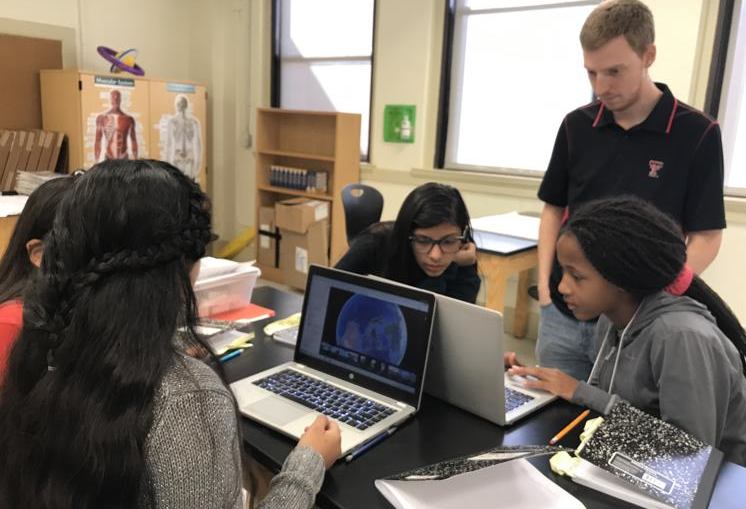 After being split into teams, students have to decide which supplies are appropriate to take on a C-130 aircraft, how much of the supplies can fit on the plane and the route the plane should fly to reach the Philippines in the fastest amount of time.
Using Google Earth, the students are able to accurately plan the flight route. Since Google Earth has measuring tools, the students are able to figure out the length of airport runways so they know whether or not their plane can safely land to refuel. They're also able to map out the distance between different stopping points.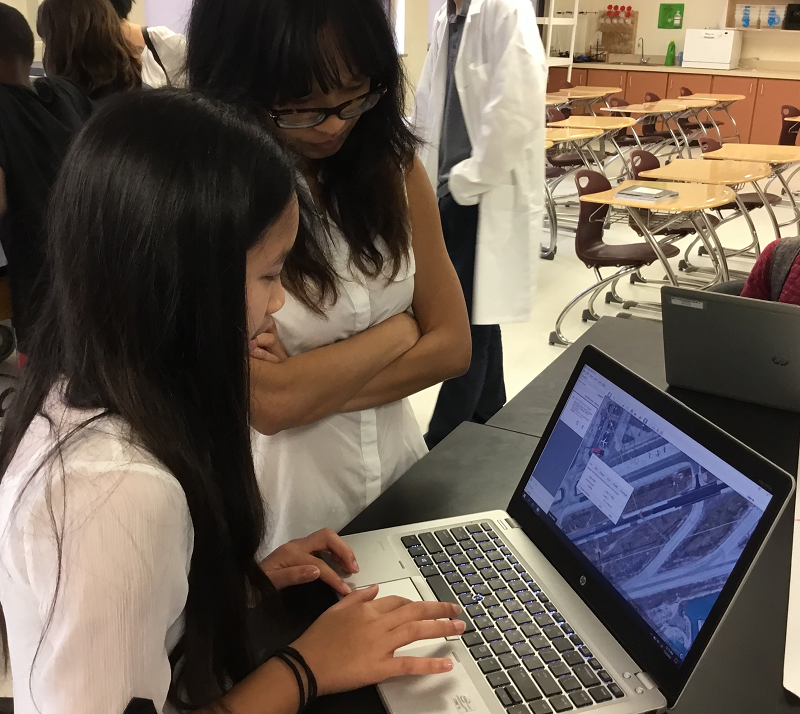 "Operation Rescue really tests the students' math skills," Vogt said. "They have to figure out the estimated time of arrival, total flight time, and speeds. It's also a great way for them to see the world right from the classroom because of Google Earth."
Teachers say they enjoy the project because it brings together various subjects such as history, science, and mathematics. They also believe the project was useful because it provided the students an opportunity to improve their problem solving skills.
"Since Operation Rescue represents so much of what we do during the school year at Ryan, it gives these incoming sixth graders a real taste of what their work will be like when they are here," said Dr. Beatriz Perez-Sweeney, a STEM specialist at Ryan.
Vogt is a curriculum developer and an educator trainer with the Center for Educational Outreach and an assistant professor in the School of Health Professions at Baylor.
Dr. Perez-Sweeney is an assistant professor in the School of Health Professions at Baylor.
 -By Julia Bernstein