Throwback Thursday: Let's take a ride
If you participate in events like the MS 150, you're well aware of how impactful biking can be for raising awareness of health issues. However, in recognition of National Bike Month, it's worth noting biking's overall health benefits.
In a 1974 feature from Inside Baylor Medicine, courtesy of the Baylor College of Medicine Archives, biking was discussed as a potential benefit of the energy crisis at the time. Two Baylor students are pictured near a bike rack below.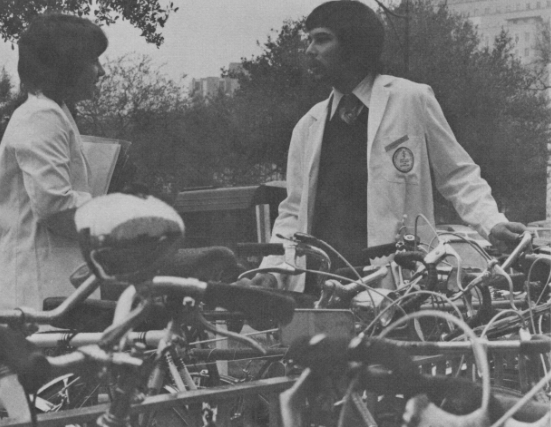 "We will begin discovering things, getting out and using our limbs, interacting. I just can't imagine that we won't benefit in many ways from the reduction of fuel at our disposal," said Dr. Harold Brown, then professor of medicine at Baylor. Read more from the original article.
-By Nicole Blanton