Throwback Thursday: Spanish Flu
One hundred years ago the Spanish Flu pandemic swept across the world, killing tens of millions of people.
In 1976, with the knowledge of how deadly that flu pandemic was, the United States government didn't want to take chances when a virus related to the 1918 virus started to appear in North America.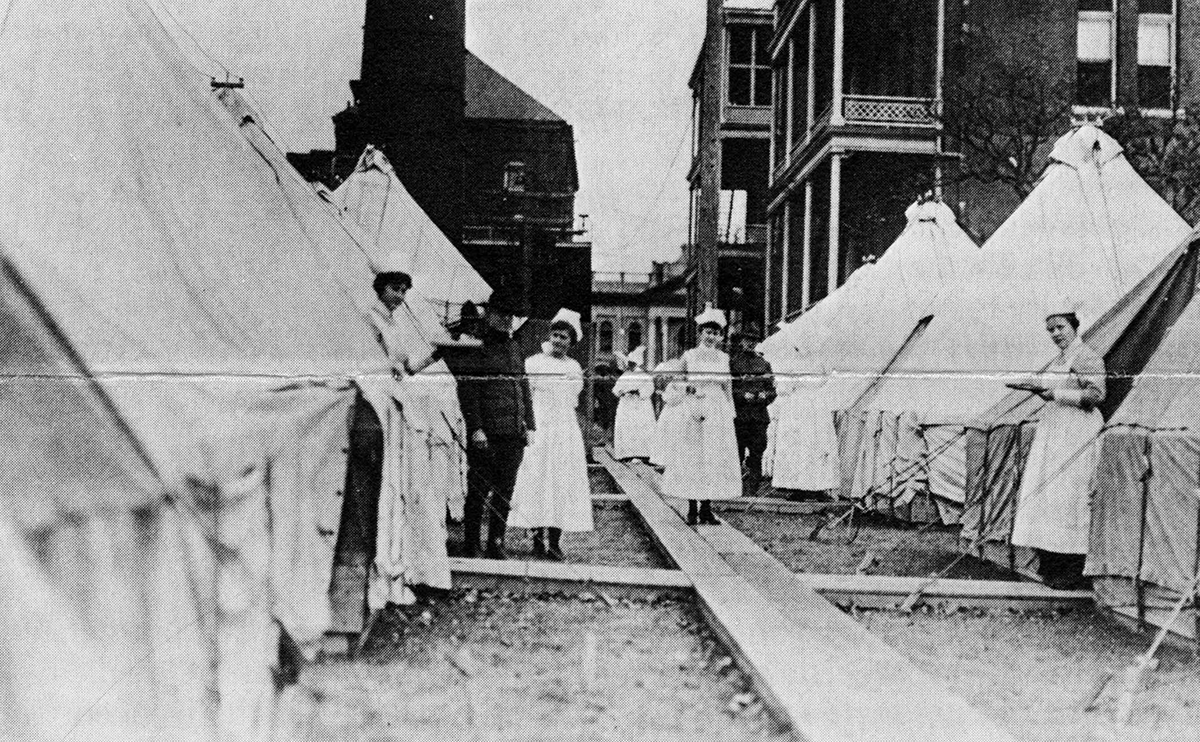 Technically, today's image is a throwback within a throwback. The 1976 edition of Inside Baylor Medicine, courtesy of the Baylor College of Medicine Archives, ran a story about efforts from President Gerald Ford to fund a mass immunization campaign to protect Americans against the swine flu outbreak that year. Included in their article was this photo from 1918, courtesy of the Dallas Times Herald, of temporary tents erected to treat victims of the 1918 Spanish Flu.
Flu season isn't over yet, and it is never too late to get a flu shot – especially since a second wave of the flu may appear, according to the CDC. If you're able, heed the lessons of the past and get your flu shot.
-By Andy Phifer