Throwback Thursday: Spitting Image
Be honest. When was the last time you held a brand new picture of yourself that wasn't digital? And take that further – how many among us could even imagine having a professionally painted portrait of themselves?
Sixty years ago, of course, that wouldn't be so foreign of an idea.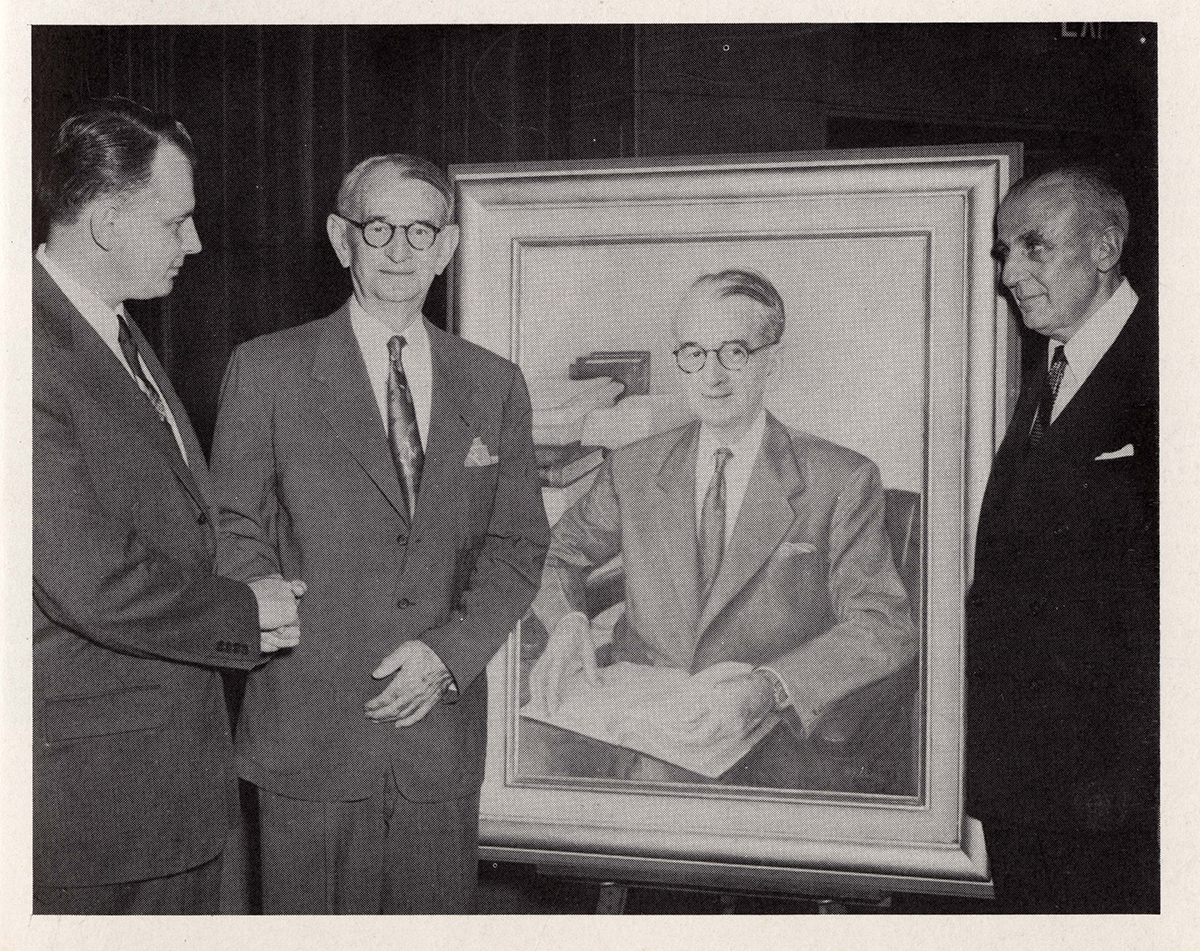 This remarkable painting of Dr. Herman Johnson, professor of obstetrics, was given to the College by Johnson's friends and colleagues. The photo, from the 1954 Baylor Round-Up, courtesy of the Baylor College of Medicine Archives, shows Johnson standing next to his portrait at an unveiling event.
That's much better than even the freshest selfie, if you ask us.
-By Andy Phifer