Throwback Thursday: A Close Shave
The transformation from Dr. Jekyll to Mr. Hyde was one of science gone wrong. This week, we have a much easier method. Sometimes you just need a nice shave.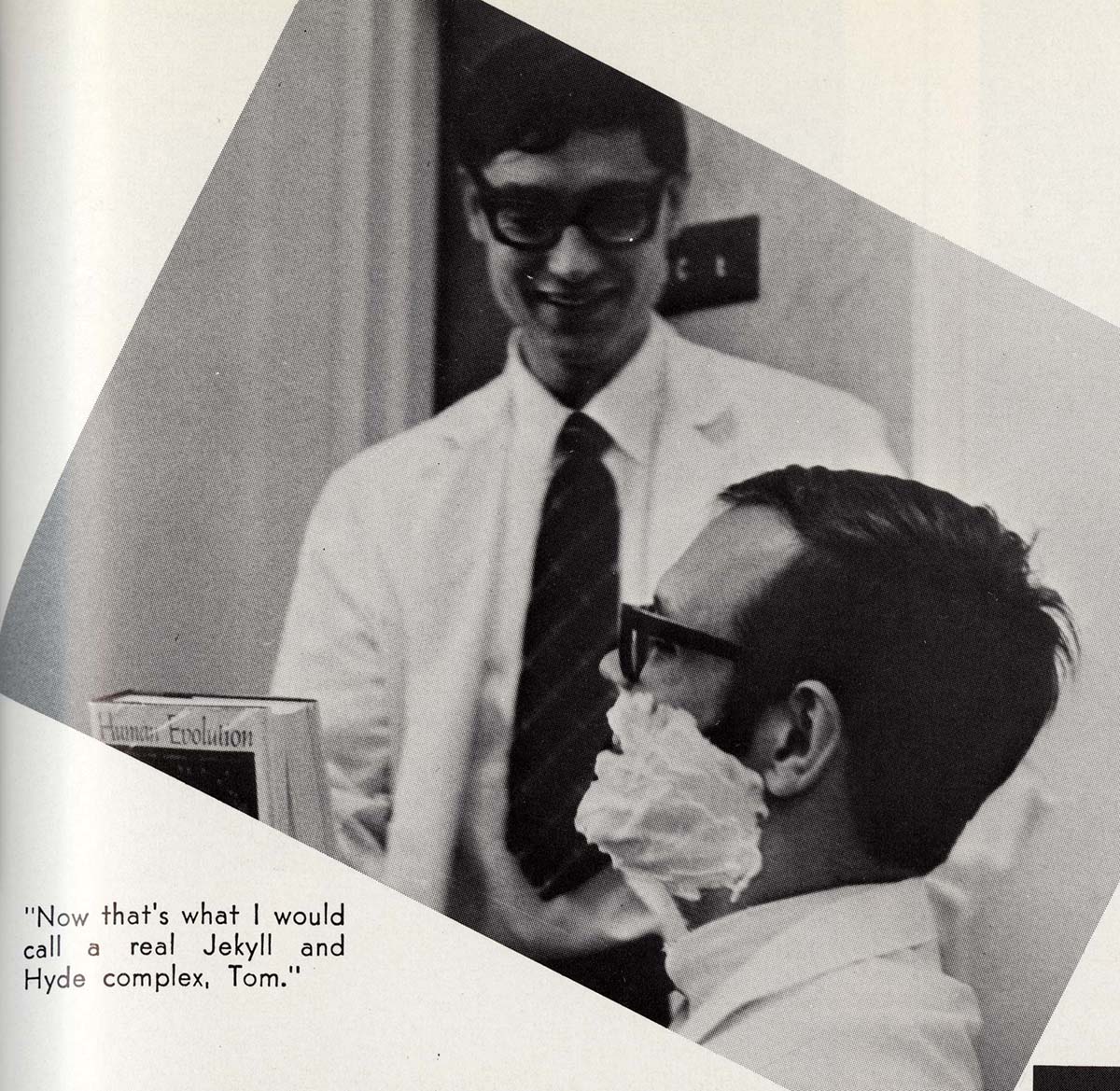 We're celebrating the start of the spookiest month of the year with this picture from the 1969 Aesculapian Yearbook, courtesy of the Baylor College of Medicine Archives. Hopefully Tom didn't turn monstrous after his trim.
One does wonder if the person in the background of the picture was planning to help. Deftly shaving someone else's face used to be considered good practice for surgery – like the barber surgeons of old. Thankfully, we have higher standards now.
– By Andy Phifer