Throwback Thursday: Remembering 1984
Do you remember the year 1984? President Ronald Reagan was reelected for a second term and "When Doves Cry" by Prince topped the music charts.
This collage from the 1984 Aesculapian Yearbook, courtesy of the Baylor College of Medicine Archives, is a visual take on the 1983-84 academic year and its impact on Baylor and Houston.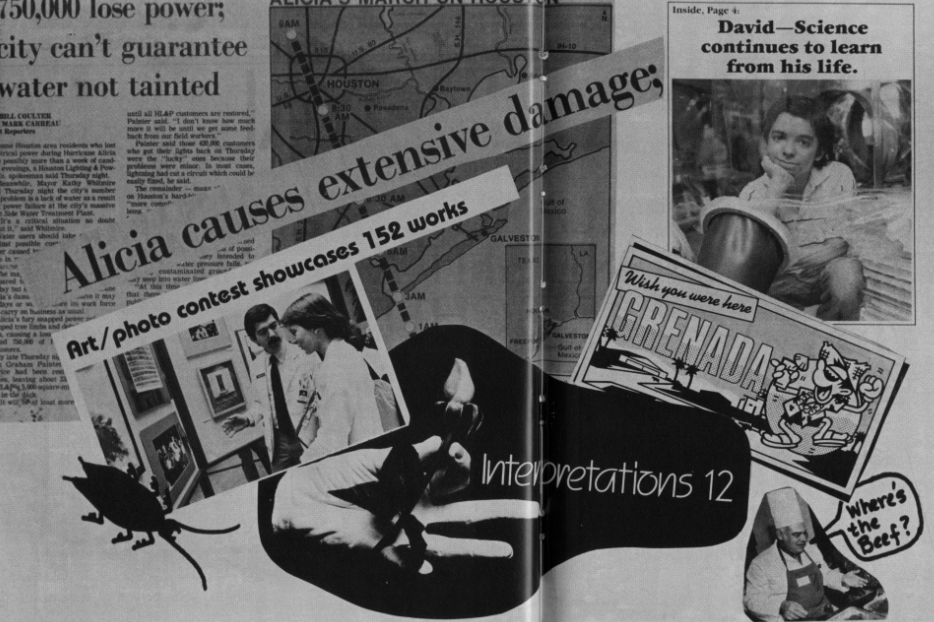 The collage includes clippings about a College art contest, Hurricane Alicia and David Vetter. Do you have any fond memories from 1984? Let us know in the comments below!
-By Nicole Blanton