Throwback Thursday: Caricatures
Some of the older yearbooks have pages dedicated to the leadership and faculty members in each school department. For example, the 1957 yearbook pays tribute to the chairmen of the departments of both microbiology and physiology.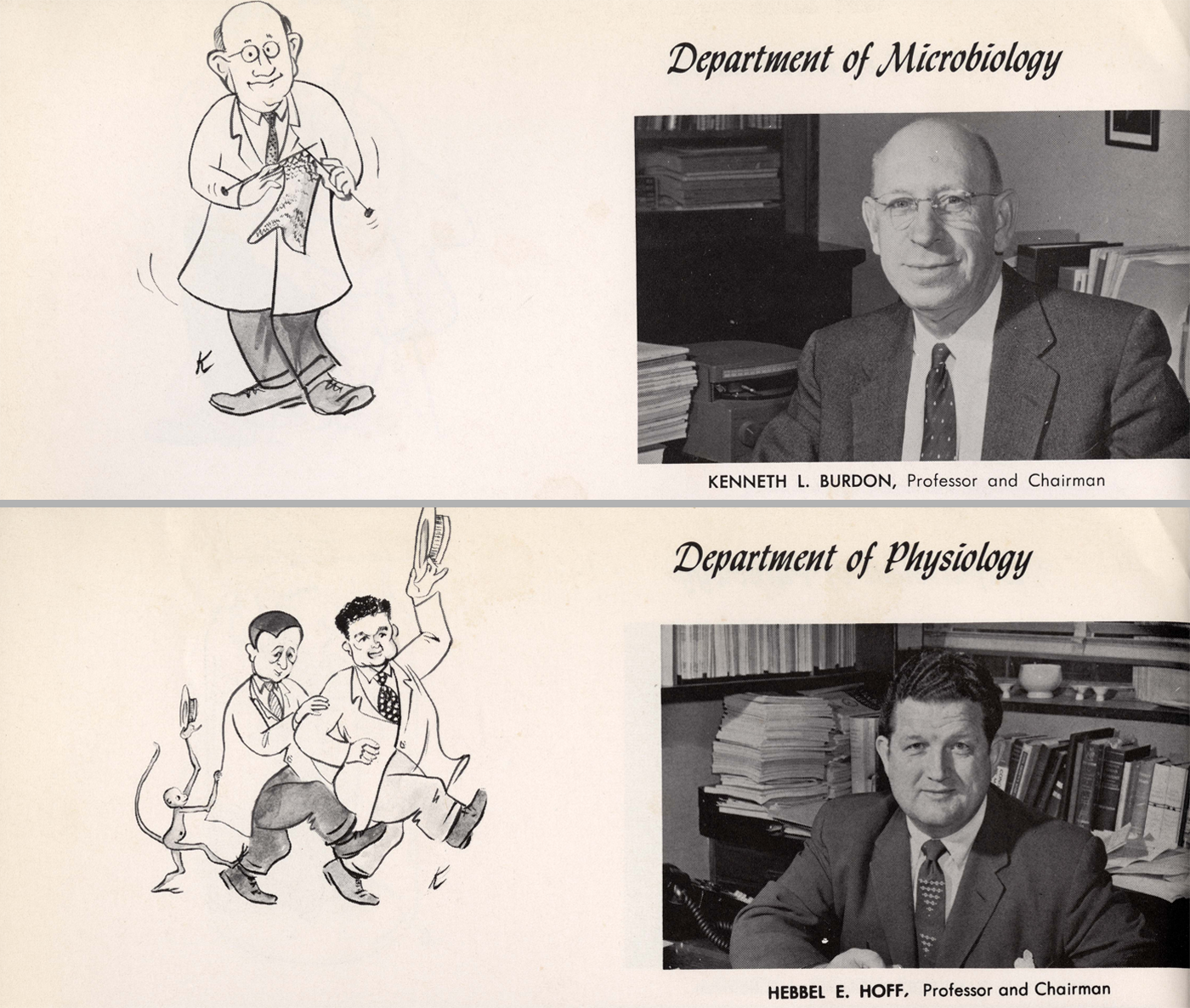 Found in the 1957 Aesculapian Yearbook, courtesy of the Baylor College of Medicine Archives, these cartoon-version of department chairs must surely contain some in-jokes. Why is Kenneth Burdon knitting? What's up with Hebbel Hoff's sidekick and monkey?
If you get the joke, let us know in the comments.
– By Andy Phifer