Shaping the future of healthcare through biodesign
When you hear the word "biodesign" what comes to mind?
The Texas Medical Center (TMC) Biodesign Program is an initiative within the TMC Innovation Institute that aims to train the next generation of healthcare entrepreneurs who may produce innovative, game-changing technologies to improve patient care.
Currently recruiting our third year of fellows, our goal is to put together well-functioning healthcare innovation teams from scratch, including clinicians, engineers and entrepreneurs in each class and combining their relative experience in research, prototyping and patient care for a well-rounded team. These teams are tasked with addressing clinical needs by observing clinical and administrative processes and then developing commercially viable solutions.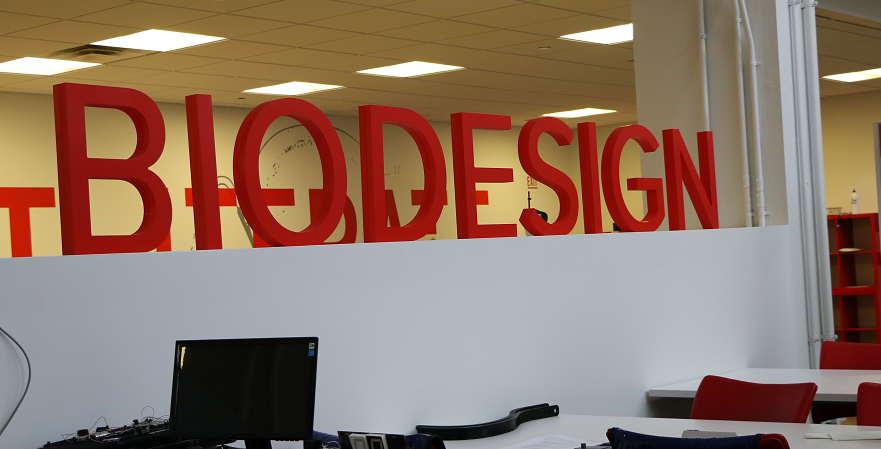 As an emergency medicine physician and a healthcare entrepreneur, I see the immense promise and untapped opportunity in bringing technology into the healthcare space. Hands-on exposure to fields such as engineering and business can benefit medical students and residents significantly as it relates to their clinical studies.
"Having access to the Biodesign Program is a huge boost towards putting me on the ideal career path. I worked in the field of biomedical engineering before becoming a physician, and my plan has always been to get back into product development," said Dr. Richard Tomasheski, emergency medicine resident at Baylor College of Medicine. "TMC Biodesign gives me an opportunity to take my own clinical experiences and apply them towards new technologies that could completely change the face of medicine."
The TMC Biodesign Hackathon, which will take place every year as the final round of the program's recruitment process, challenges prospective fellows to solve a few identified, unmet needs and present their ideas to a panel of experts.
The projects that result from the hackathon are creating technologies and software that can actually become valid options for the market, and the process provides unique innovation experience for these participants to build on for their careers.
This year's hackathon took place March 31-April 2 at the TMCx accelerator. The winning team and technology, which included Tomasheski, is called Peritect, a device that allows for safe entry into the pericardium ( the membrane enclosing the heart). It is incredible to see these teams work together to develop real solutions and devices that have the potential to impact patient care.
Learn more about the TMC Biodesign Program.
-By Dr. Farzad Soleimani, assistant professor of emergency medicine at Baylor and associate director of the Biodesign Program within the TMC Innovation Institute