Throwback Thursday: Mardi Gras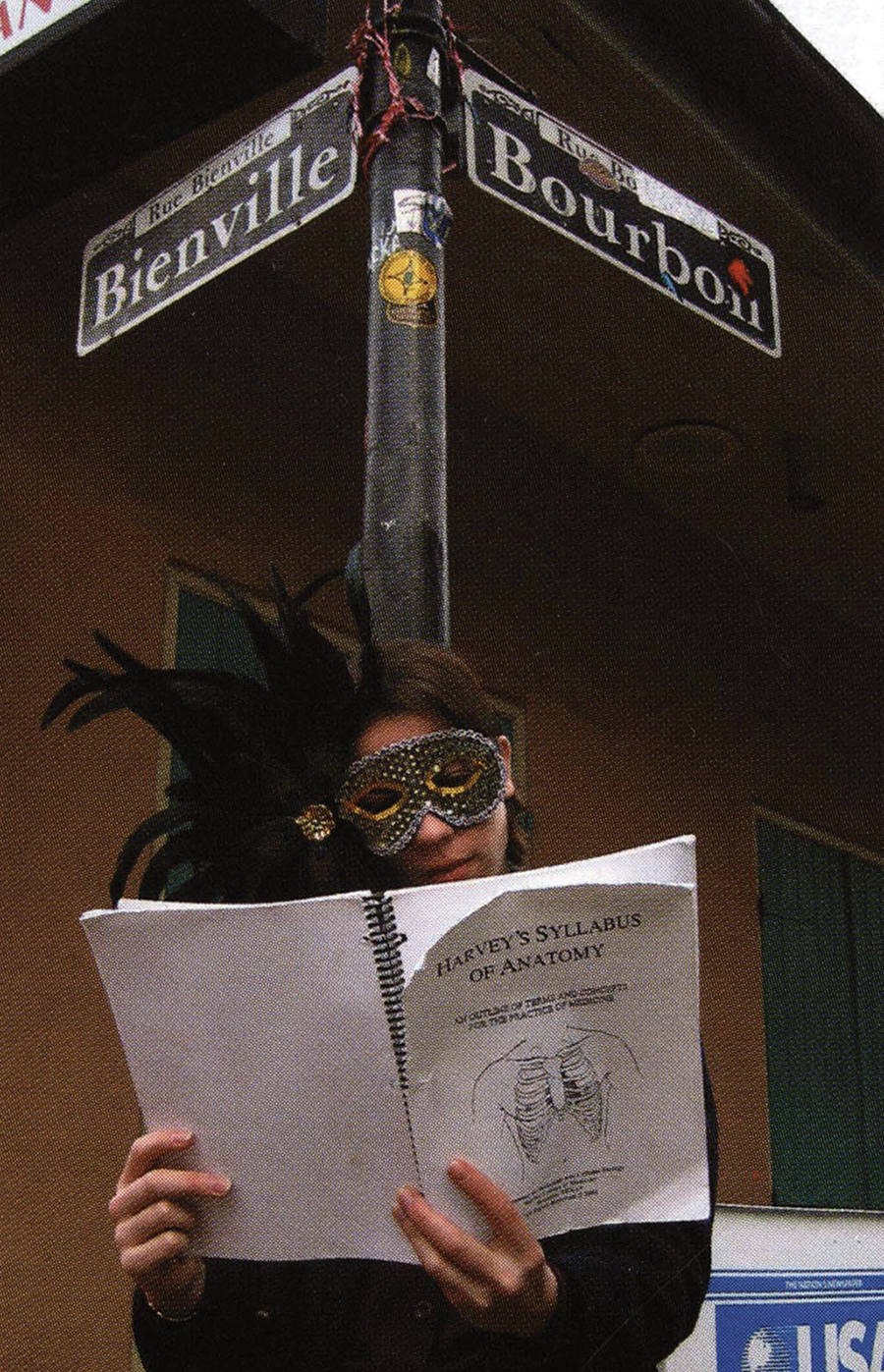 Medical students have to study. A lot. Sometimes, even on vacation in the middle of the biggest party in New Orleans.
This photo comes from the 2003 Aesculapian Yearbook, courtesy of the Baylor College of Medicine Archives, and it shows one of the ways people can celebrate the beginning of Lent.
When you're at the intersection of Bienville and Bourbon Streets in the French Quarter of New Orleans, Mardi Gras is right around the corner (literally), but that didn't stop this student from getting a few extra minutes of study time in before hitting the streets.
So, whether you're celebrating Mardi Gras, Fat Tuesday, Shrove Tuesday or you just want some gumbo, laissez les bons temps rouler!
– By Andy Phifer