Domestic Violence Awareness Month: What you should know
Approximately 20 people per minute are physically abused by an intimate partner in the United States. Throughout the course of a year, this equates to over 10 million women and men, according to the Centers for Disease Control.
October marks Domestic Violence Awareness Month, a time where people and organizations throughout the country share valuable knowledge on the issue and offer support for victims.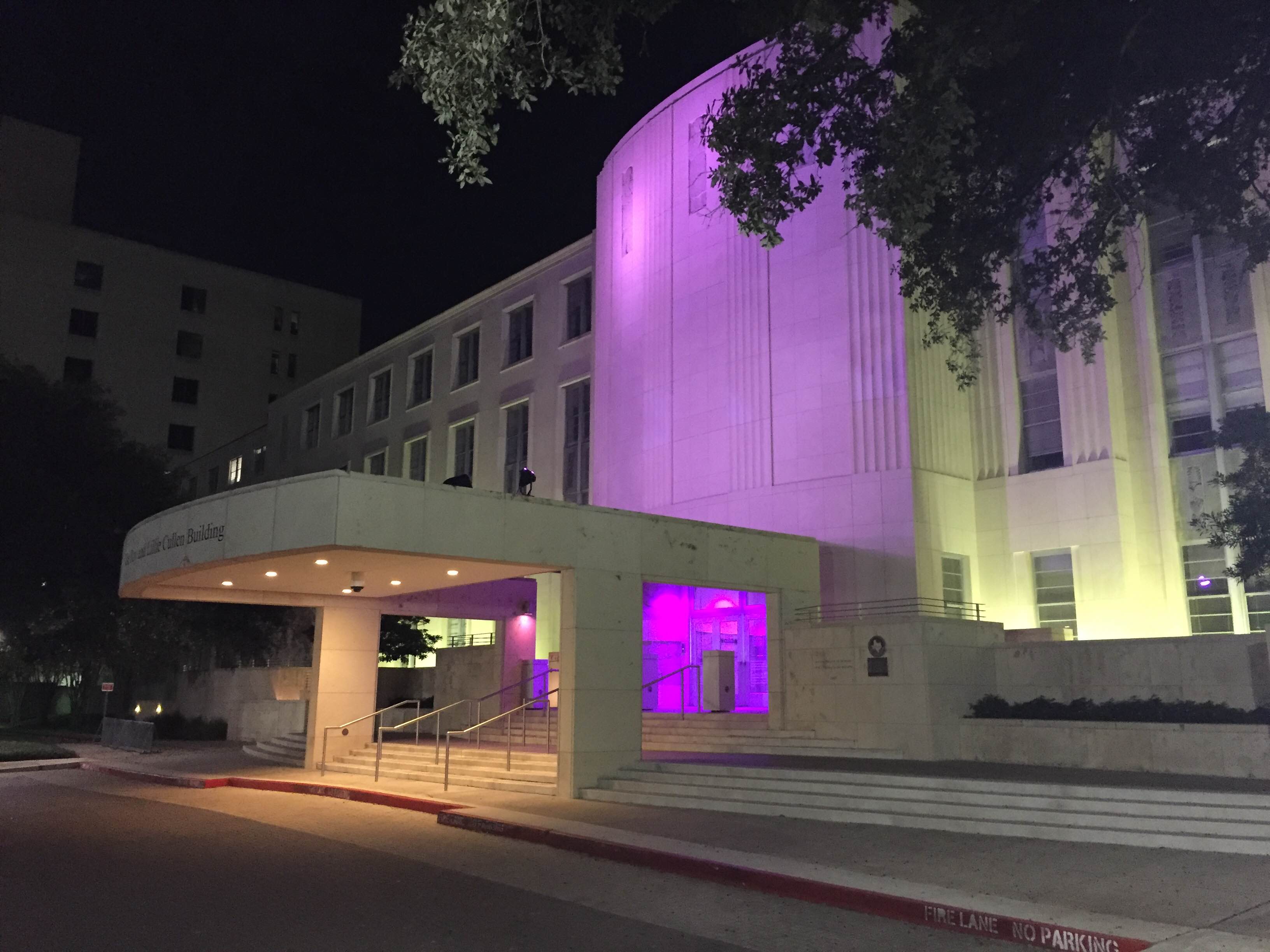 Mikiba Morehead, Title IX coordinator and student disability coordinator at Baylor College of Medicine, discusses what domestic violence is, how you can help victims and shares resources to learn more.
Q: How is domestic violence defined?
A: Baylor College of Medicine defines domestic violence as acts of violence committed by a current or former spouse, intimate partner, domestic partner, co-parent (a person who shares a child in common), or a person similarly situated to a spouse. The type of violence could be physical, emotional, sexual or financial.
Q: What are some common signs of domestic violence or emotional abuse?
A: The signs of domestic violence depend on the type of power and control an abuser chooses to exert over a victim. A great resource for examples of domestic violence is the Power and Control Wheel created by the Domestic Abuse Intervention Programs in Duluth, Minn. The Power and Control Wheel has detailed examples of common abuse behaviors, including coercion and threats, intimidation, isolation and economic abuse.
Q: Are there any risk factors that may lead to domestic violence?
A: Offenders of domestic violence are exhibiting a learned behavior motivated by a sense of entitlement over another person. Domestic violence can happen to anyone regardless of race, age, sexual orientation, religion, and gender. It affects people of all socioeconomic backgrounds, culture, and education levels. It is present in both opposite-sex and same-sex relationships and can happen to people who are married, living together, or dating regardless of the length of the relationship.
Q: What should you do if you suspect that a friend or family member is a victim of domestic violence?
A: Express your concern from a place of care and compassion. Offer to help without judgement of their choices. Understand that leaving an abusive relationship is a process that is not easy and takes time. Suggest community resources that offer support, legal aid, and shelter.
Q: What is Baylor doing to help spread awareness about this issue?
A: Baylor is supporting October as Domestic Violence Awareness Month in several ways. During Oct. 17-20, the front of Baylor's main campus featured purple lights to to show support for Domestic Violence Awareness Month, and Baylor community members joined Texas Go Purple Day by wearing purple on Oct. 20 to honor the more than 100 Texans who lose their lives to domestic violence each year.
We will close the month by hosting a panel discussion co-sponsored by the Office of Institutional Diversity and Inclusion, and the Center for Professionalism in Medicine on Wednesday, Oct. 26 from 4:30-5:30 p.m. in Cullen Auditorium at the Main Baylor campus.
The event will feature speakers who will share their stories of survival, the impact of domestic violence on the health of children, information on how to support victims from the LGBTQ+ community, intervention programs, and how to advocate for change through policy.
Q: What are some resources for those who are victims of domestic violence?
A: Baylor's Title IX website features a detailed resource guide for victims of domestic violence, sexual violence, and stalking. It includes information on community agencies, how to obtain a protective order, and identifies how Baylor can offer support.
Other resources which connect to local, state, and national supports are The Houston Women's Center, The Montrose Center (LGBTQ+) and The Texas Council on Family Violence.
-By Nicole Blanton