Throwback Thursday: Surprise party
Who ever said you can't have your cake and eat it too?
Dr. David Segrest, a 1969 graduate of Baylor College of Medicine, was the first physician to complete the Department of Family Medicine's residency program at Baylor. In this 1975 photo from Inside Baylor Medicine, courtesy of the Baylor College of Medicine Archives, Segrest celebrates along with colleagues who threw him a surprise party. And of course, no party is a real party unless there is cake involved.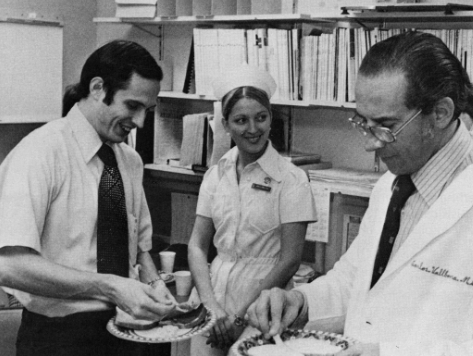 Since then, the Department of Family and Community Medicine has partnered with the Harris Health System to operate eight community health centers located in underserved communities in Houston, with over 450,000 patients served every year.
-By Nicole Blanton