Throwback Thursday: Don't Call It a Comeback
Move over, virtual reality. Red and blue 3D glasses are still awesome.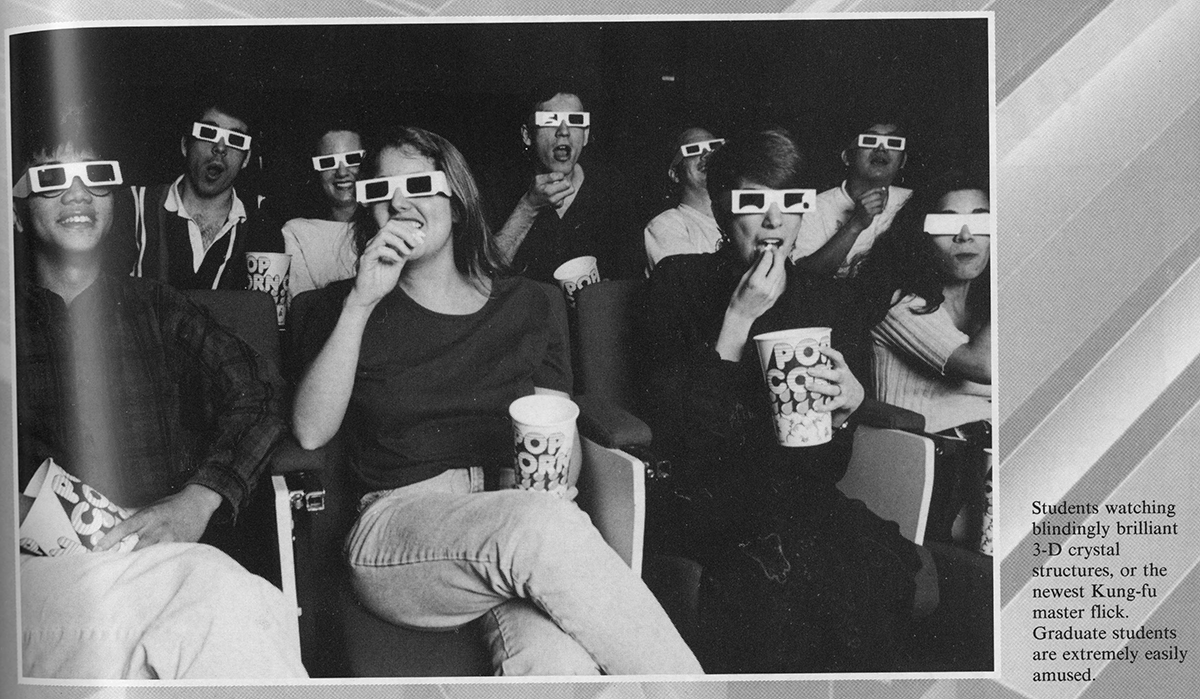 In this 1995 photo from the Aesculapian yearbook, courtesy of the Baylor College of Medicine Archives, a gaggle of graduate students enjoy a movie the way they are meant to be seen – with cheap 3D glasses and popcorn.
Immersive virtual reality goggles that offer highly-detailed sensory experiences may be the new hotness, but the staying power of 3D glasses can't be denied. The first red-blue 3D images and glasses were produced in the 1850. No, really. And they can still be found in kid's books or retro art pieces today.
Sure, there are now many better ways to experience 3D visuals. But sometimes, you just want the classics.
-By Andy Phifer