Throwback Thursday: Three Amigos
No bones about it, anatomy is a vital part of a medical student's education.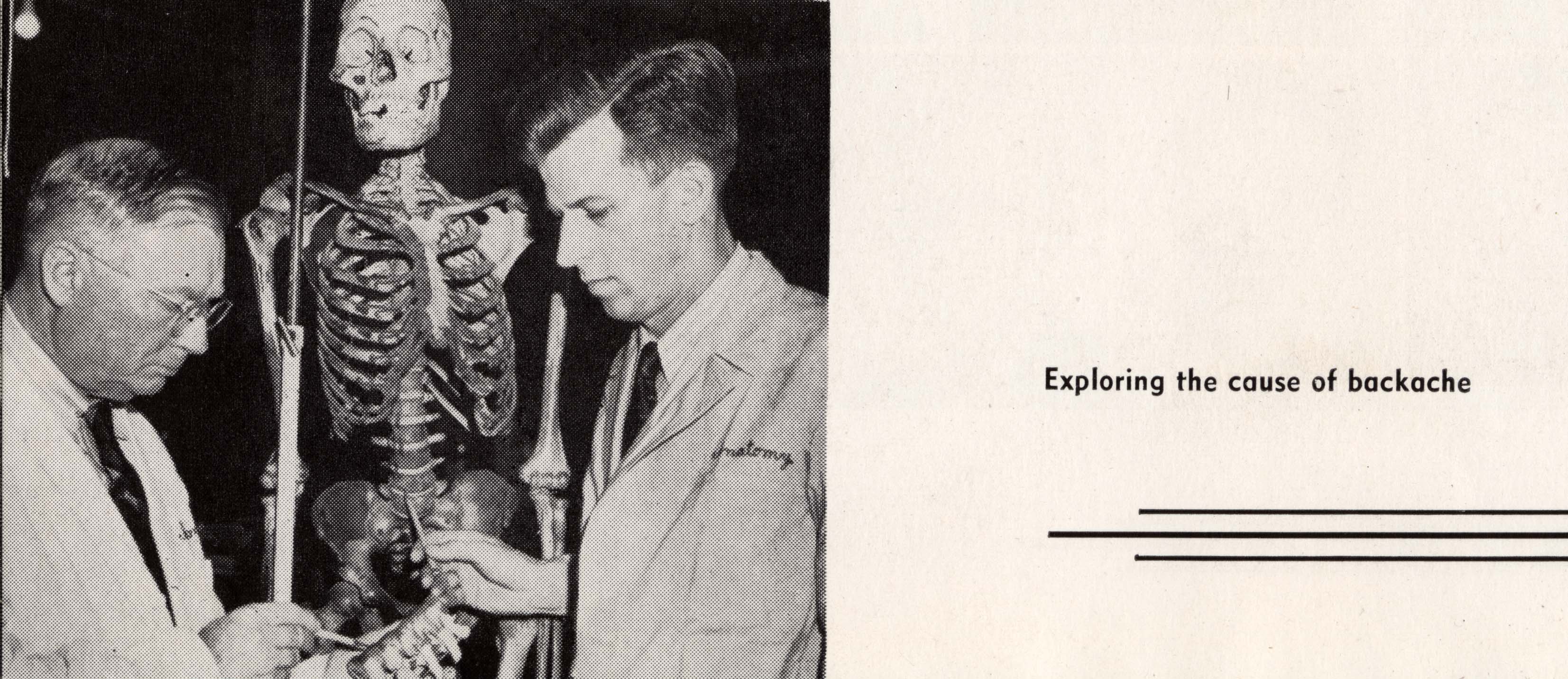 In this 1948 picture from the Baylor University Round Up yearbook, courtesy of the Baylor College of Medicine Archives, we see what looks like a professor of anatomy and a colleague investigating a section of spinal cord. The pair appears to be comparing the model's intact spinal cord with a detached section.
Read more about anatomy classes at Baylor.
By Andy Phifer