Throwback Thursday: Happy Halloween!
Being a doctor (or a med student) isn't just about healing bodies. Sometimes, they heal spirits too.
And speaking of spirits, this group of enthusiastic Baylor College of Medicine medical students used Halloween as a great excuse to dress in costumes and bring some spooky cheer to children at our neighboring hospitals.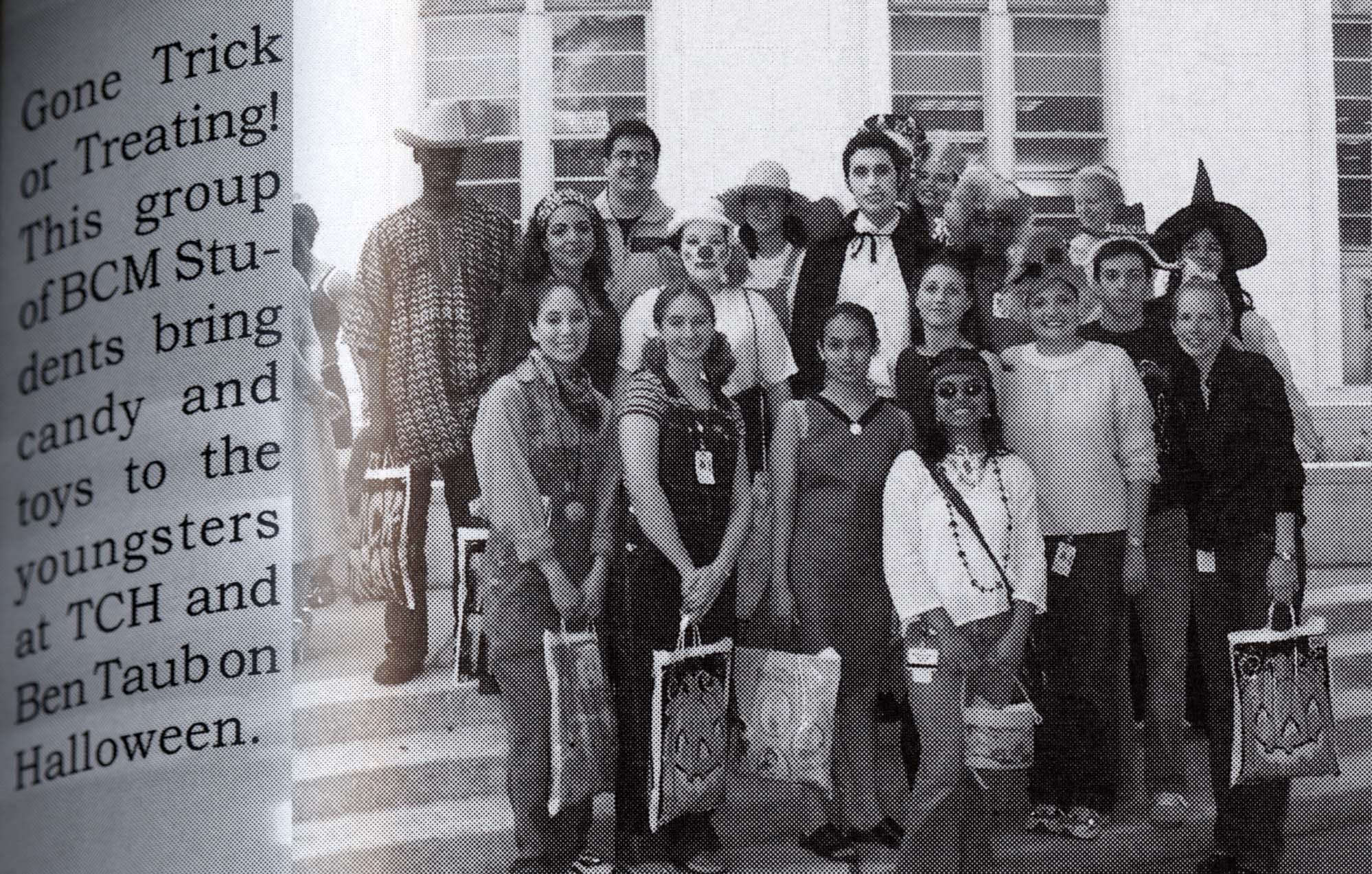 This photo from the 2004 Aesculapian Yearbook, courtesy of the Baylor College of Medicine Archives, highlights the kind of community service we pride ourselves with.
Are you taking the kids out for trick-or-treat fun? Read more about enjoying a safe and healthy Halloween.
-By Andy Phifer