A house of hope: volunteering at Angela House
The Matthew Carter Service Day started 14 years ago when a talented and well-loved Baylor College of Medicine medical student, Matthew Carter, was murdered. To honor his dedication to volunteering and service, his classmates organized an annual event with a guest lecturer and a service day, in which those close to him, including his parents, take part. This year 150 students participated in the service day across the city on Aug. 29, accumulating over 500 service hours, the biggest turnout in five years.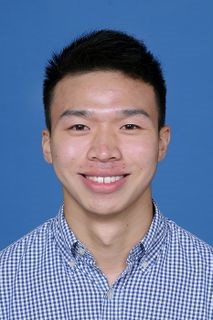 Angela House is a living community with the mission to "successfully transition women into society after incarceration." For the women that live there, the house represents not only a physical safe haven, but a spiritual and emotional home as well. Sister Maureen O'Connell, Angela House's Executive Director and founder, has provided a place where women are able to transform lives of addiction and incarceration into lives of their own choice. It was a privilege to be able to volunteer and to witness the women of Angela House achieve their goals.
When I arrived at Angela House, the volunteers took a brisk twenty-minute walk through the neighborhood with the residents of the house.  I had the chance to connect with one of the newest residents at Angela House, who had arrived less than six weeks ago. I learned that despite her troubled past, she was a woman with great resolve to improve herself. She had heard about Angela House while she was still in jail, and when she was discharged, she made it a priority to commit herself to join the program voluntarily.  She was immensely appreciative of discovering Angela House, and she enthused about the bright future ahead of her if she stayed with the course of the program. Though the hot Houston sun bore down on us, the positivity of my cheerful companion shined through in her attitude. The more I spoke with her, the more I began to appreciate how we are all connected though our common humanity and the importance of helping a fellow human in their time of need.

Unfortunately, many of these women cycle through the jail system and are unable to turn to their family or friends after entering a vicious cycle of addiction and incarceration. The support networks for these women often break down in the face of chronic problems with abuse. Angela House provides an opportunity for these women to break that cycle and begin leading a productive life. While the specific goal of each resident is different, Angela House focuses on improving the self-esteem, building self-determination, and developing personal goals for every resident.
Angela House also offers programming that addresses the health and psychosocial needs of these women. Dr. Andrea Link, a physician who works with Healthcare for the Homeless Houston, believes that the mental and physical health of the residents is critical to the success of Angela House's mission. Dr. Link manages the new health education program, Healthy & Whole, which includes yoga classes, exercise regimens, cooking classes, and even participation in local 5K races. In conjunction with other health professionals and students who volunteer at Angela House, the Healthy and Whole program has helped residents learn the importance of a healthy lifestyle during their road to recovery. According to Dr. Link, only 20% of the women who have participated in the program for at least four months have returned to jail after one year. On the other hand, 80% of the women who stayed with Angela House for less than two weeks returned to jail within one year. This stark contrast demonstrates the impact that a program such as Angela House can have on the lives of these women. With this in mind, I had no problem helping the residents by cleaning the workout equipment in the exercise room. Though my contribution was small, I can only hope that a cleaner workout room will encourage more women to use the equipment to better themselves at Angela House.
Matthew Carter Service Day is about fostering the spirit of community service within the student body, and I am grateful for the morning I was able to spend at Angela House, learning that even a lowly medical student can make a difference in the community as a volunteer. My volunteer experience at the house showed me the impact that compassion and empathy can have on a life. The longitudinal care and positive environment that Angela House provides is rare for women dealing with addiction to find. Every effort must be made to support them.
To learn more about Angela House and the services they provide, click here.
By Justin Fu