Ethical framework sets stage for explaining genome sequencing to parents/children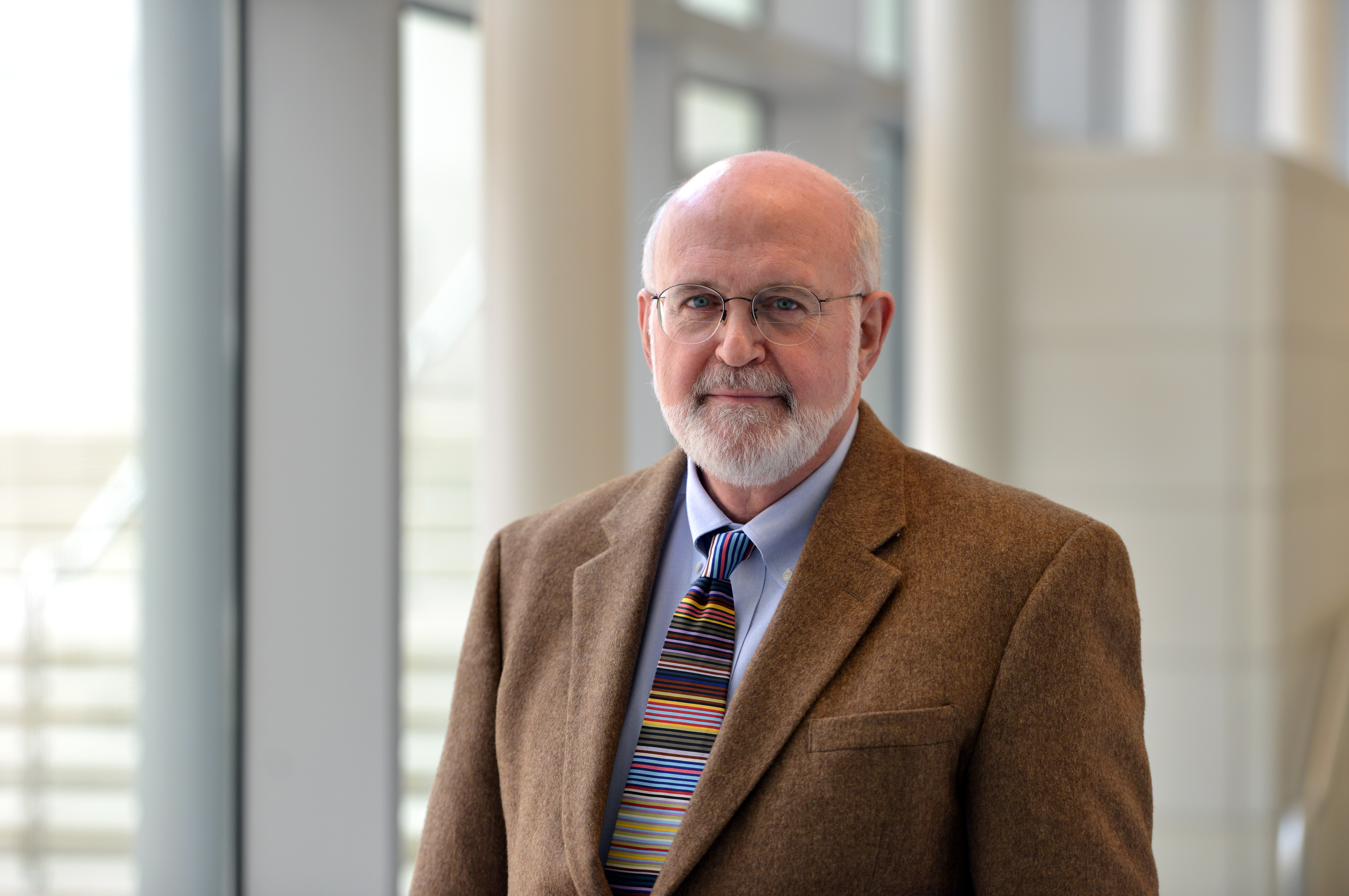 By Ruth SoRelle, M.P.H.
The genomics era presents complicated issues for parents and pediatricians alike as they seek to understand what the results of complete genome sequencing mean to youngsters for whom they are seeking a diagnosis.
How does the pediatrician explain the information to the parents and/or children? Which information is relevant to them and which could the physician cache until the science can inform the information?
Ethical issues
Several ethical issues arise when parents are considering such testing, said Dr. Laurence McCullough, professor in theCenter for Medical Ethics and Health Policy at Baylor College of Medicine, who led an effort by the Clinical Sequencing Exploratory Research Consortium Pediatrics Working Group to consider ethical considerations presented by offering such tests to parents and their children.
A report of their work appears online in the journal Pediatrics.
"One of the great advantages of genome sequencing is that it gives answers to people who have spent years looking for a diagnosis for their children with developmental disorders," said McCullough. Even if physicians cannot cure the disorders, there are some treatments and it puts a stop to constant testing. Diagnoses are found in approximately 25 percent of such patients.
However, before even suggesting genomic testing, pediatricians should consider both sides of the equation: the up and the down. Such testing has six categories of results – some of them positive and others less so.
Genomic testing results
The results of genomic testing can result in a (1) diagnosis, (2) risk assessment for future health, (3) combined diagnosis and risk assessment, (4) reproductive risk assessment, (5) gene variants with an unknown effect on risk and (6) pharmacogenomics or how a gene signature might affect the effectiveness of drugs.
Such testing can also give parents a tool with which to go to their local school or school district and asked for a special education program that would help their child.
The decision about genomic testing should viewed through the ethical of lens of "the best interest of the child," said McCullough. That means informing parents so that they can give an informed permission for the test. That includes telling them about their child's condition and the rationale for suggesting genomic testing, even though the results are broad and complex and may turn up results of unknown significance to the child's health.
When parents decide whether to seek such testing, they are acting as surrogates for children who cannot consent legally. However, older children can assent or agree to the testing. The older the child, the more weight physicians and parents are likely give to her or her decision.
Informing parents means not only tell them about the potential for answering questions, but also about the possibility that the test could uncover more questions than it answers.
For example, the test will likely uncover gene variants that might have a health effect or not.
"These variants of unknown significance need not be disclosed," said McCullough and his colleagues. "There is no need to get parents caught up in the detail that might have no meaning at all and that cannot be decoded at this time."
Reproductive counseling
However, reproductive counseling for older adolescents who carry a mutated gene for a disease or the disease itself would have definite benefit, he said.
"That may be a role that the pediatrician needs to play," said McCullough. "Say a child is carrier with one mutated gene for a certain disease. It would rare, but there is a likelihood that they could impregnate someone with a similar mutation, resulting in a child with a devastating genetic disease."
Others who took part in this work include members of the Clinical Sequencing Exploratory Research Consortium Pediatrics Working Group, who include Drs. Kyle B. Brothers of the University of Louisville in Kentucky, Wendy K. Chung of Columbia University in New York, NY, Steven Joffe of the University of Pennsylvania Pereleman School of Medicine in Philadelphia, Barbara A. Koenig of the University of California San Francisco, and Benjamin Wilfond and Joon-Ho Yu of the University of Washington in Seattle.
Funding for this work came from the National Human Genome Research Institute and the National Cancer Institute: (McCullough Grant U01 HG0006485; Brothers Grant U01 HG007301; Chung Grant R01 HG006600; Joffe Grant U01 HG006492; Koenig Grant R01 CA154517, U19 HD077627, P20 HG007243; Wilfond Grant U01 HG007292; Yu Grant U01 HG006618, and the CSER Consortium Coordinating Center, Dr. Gail Jarvik, Grant.  PI U01 HG007307.